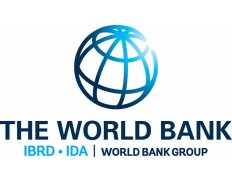 Petroleum Technical Assistance Project (KEPTAP): Development of Land access and Acquisition guidelines
Details
Category:
Consulting services
Sectors:
Energy, Mapping & Cadastre
Contracting Authority Type:
Government / Public Sector
Date posted:
10 Sep, 2018
Description
Project ID: P145234
Borrower/Bid No: KE-MOE-40148-CS-QCBS
Kenya - P145234 - Kenya Petroleum Technical Assistance Project (KEPTAP) - KE-MOE-40148-CS-QCBS
Country: Kenya
Project Id: P145234
Project Name: Kenya Petroleum Technical Assistance Project (KEPTAP)
Loan/Credit/TF Info.: IDA-55260
Notice Version No.: 0
General Information
| | |
| --- | --- |
| Notice Type | Request for Expression of Interest |
| Borrower Bid Reference | KE-MOE-40148-CS-QCBS |
| Bid Description | Development of Land access and Acquisition guidelines |
| Language of Notice | English |
| Deadline for Application Submission Date | 2018/09/27 |
| Local Time | 10:00 |
| Selected category codes for product to be procured | 71112325-Borehole seismic land acquisition services |
Contact Information on Advertisement
| | |
| --- | --- |
| Organization/Department | Ministry of Petroleum and Mining |
| Name | David Wainaina |
| Title | Project Manager |
| Address | P.O. Box 30582-00100 Nairobi |
| City | |
| Province/State | |
| Postal Code | |
| Country | Kenya |
| Phone | 00254722530540 |
| Fax | |
| Email | |
| Website | |
Detailed Information for Advertisement
REPUBLIC OF KENYA
MINISTRY OF PETROLEUM AND MINING
KENYA PETROLEUM TECHNICAL ASSISTANCE PROJECT
CONSULTANCY SERVICES FOR DEVELOPMENT OF LAND ACCESS AND ACQUISITION FRAMEWORK FOR PETROLEUM SECTOR IN KENYA
REQUEST FOR EXPRESSIONS OF INTEREST
(CONSULTING SERVICES – FIRMS SELECTION)
Ref: KE-MOE-40148-CS-QCBS
Credit No. 55260 KE
Project ID No. P145234.
The Government of Kenya (GoK) has received financing from the World Bank's International Development Assistance (IDA) towards the cost of the Kenya Petroleum Technical Assistance Project (KEPTAP) whose overall objective is to strengthen the capacity of the Government of Kenya to manage its petroleum sector and accruing wealth for sustainable development. It is intended that part of the proceeds of this credit be applied to eligible payments under the contracts for consultancy services for development of land access and acquisition framework for petroleum sector in Kenya. The consultancy will run for a period of seven (7) months
Objective
The objective of this assignment is to develop a Land Acquisition Framework (LAF) for the oil and gas sector in Kenya. The Land Acquisition Framework will provide guidance on several aspects such as; the how to conduct land acquisition for petroleum production, how to draw applicable agreement, how to engage affected persons, how to notify owners of identified land, factors to consider when identifying land for petroleum production facilities, guidelines on process for acquisition of public, private and community Land including disputed, restricted and protected land and procedure on how to revert land back to original owners if petroleum production is halted among others.
Scope of the assignment: -
The scope of this assignment will be to develop a national level policy which shall be for the accessing and acquiring Access and resource Land for oil and gas sector development.
Specific tasks to be undertaken
Whereas not limited to the list below, while following appropriate methodology, the consultant will undertake the following tasks;
Comprehensive literature review of relevant information in the project, petroleum industry and social linkages including land requirements;
Review of relevant Kenyan laws, draft bills and policies relevant to oil and gas development, land management, ownership including land acquisition, resettlement and compensation;
Identify and map the key stakeholders in the oil and gas sector that should be consulted, and analyze their interests, concerns and incentives;
Develop a draft LAF providing for but not limited to:
land access and acquisition identification and notification process including notification requirements to affected land owners and land holders considering Free Prior Informed Consent (FPIC);
Standard model template/robust tool for Land access and acquisition negotiations, Conduct and Compensation Agreement, Deferral agreement, Opt-out Agreement, Land lease agreement, tenancy agreement, easement agreement and Access Agreement
Guidelines on realization of consistent, transparent and an equitable process to facilitate access to private land;
Procedure for early engagement with affected Land holders in line with Free Prior Informed Consent (FPIC) principles;
Standard information disclosure system between parties including an information disclosure agreement applicable on need basis;
Grievance redress mechanism (GRM) for conflict that may arise during land acquisition process with alternative options for conflict resolution;
Procedure for carrying out socio-economic survey and census following international Best Practices;
Standard procedure for depository of land acquisition request, review and approval.
Procedure for land banking
Propose guidelines to separate and Define responsibilities of National Treasury, National Lands Commission, Ministry of Lands and Physical Planning, County Governments, Ministry of Petroleum and Mining among other players in relation to land acquisition and compensation based on the existing laws and the Constitution.
Undertake necessary workshops for data collection, stakeholder engagement and validation of deliverables.
The Ministry of Energy and Petroleum (MoEP) through the Project Management Unit (PMU) (Client) now invites Eligible consulting firms ("Consultant") to indicate their interest in providing the consultancy Services. Interested Consultants should provide information demonstrating that they have the required qualifications and relevant experience to perform the assignment. This should not be more than 10 page document. The short listing criteria include; Experience in providing land management services or technical advice in the extractive sector; The firm should have developed two LAFs or two of any of the specified documents listed in draft LAF under deliverables; Experience in advising governments, International development partners, and private investors on land acquisition and compensation; Experience of working in similar socio-cultural and political environment.
The attention of interested Consultants is drawn to paragraph 1.9 of the World Bank's Guidelines: Selection and Employment of Consultants [under IBRD Loans and IDA Credits & Grants] by World Bank Borrowers January 2011 ("Consultant Guidelines"), setting forth the World Bank's policy on conflict of interest.
Consultants may associate with other firms in the form of a joint venture or a sub-consultancy to enhance their qualifications.
A Consultant will be selected in accordance with the Quality & Cost-Based Selection (QCBS) method set out in the Consultant Guidelines.
Further information can be obtained at the address below during office hours: Monday to Friday: 08.00 to 17.00 hours.
Complete Expressions of Interest documents in plain sealed envelopes with consultancy reference and name clearly marked on top should be delivered in person, or by email to the address shown below or placed in the tender box at our offices on the 24th Floor, Nyayo House, Kenyatta Avenue by 27th September, 2018 at 1000 hours Kenyan local time.
Postal Address:

Project Management Unit

Attn: Procurement Specialist

Ministry of Energy and Petroleum

P.O Box 30582 – 00100

NAIROBI – KENYA

.

Physical Address:

Project Management Unit

Attention: Procurement Specialist

24th Floor, Nyayo House, Kenyatta Avenue

NAIROBI, KENYA.

Telephone No.:+254-20-310112

E-mail: procurement.keptap@gmail.com