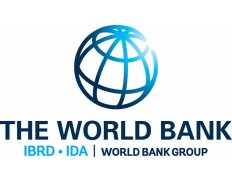 Basic Education Strengthening and Transformation Project: ICT specialist for PIMU
Details
Category:
Consulting services
Sectors:
Information & Communication Technology
Contracting Authority Type:
Government / Public Sector
Date posted:
24 Nov, 2020
Description
Project ID: P166744
Project Title: Basic Education Strengthening and Transformation Project
Borrower Bid Reference: 012/BEST/TL
REQUEST FOR EXPRESSIONS OF INTEREST (REOI)
SELECTION OF AN INDIVIDUAL CONSULTANT
(ADVERTISEMENT)
REQUEST FOR EXPRESSIONS OF INTEREST
(INDIVIDUAL CONSULTING SERVICES)
TIMOR-LESTE
BASIC EDUCATION STRENGTHENING AND TRANSFORMATION (BEST) PROJECT
Grant No.: TF 0B2130
Assignment Titles: Project Manager, Financial Management Specialist, Procurement Specialist, Environment Social Safeguards Specialist, Monitoring & Evaluation Specialist, Infrastructure Development Specialist, ICT Specialist, Administration Assistant
Project ID.: P166744
Position Types: Individual consultants
The Ministry of Education, Youth and Sport (MoEYS) of the Democratic Republic of Timor-Leste has received financing from the World Bank toward the cost of the Basic Education Strengthening and Transformation (BEST) Project, and intends to apply part of the proceeds for consulting services.
The consulting services ("the Services") include individual consultant services positions as described above. The candidates are expected to start working in early 2021 until June 2025.
The detailed Terms of References (TORs) for these assignments can be obtained at the address given below.
The Ministry of Education, Youth and Sport (MoEYS) now invites eligible individuals ("Consultants") to indicate their interest in providing the Services. Interested Consultants should provide information demonstrating that they have the required qualifications and relevant experience to perform the Services (attach curriculum vitae with description of experience in similar assignments, similar conditions, etc.). Firms' staff may express interest through the employing firm for the assignment and, under such situation, only the experience and qualifications of individuals shall be considered in the selection process. The criteria for selecting the Consultant are described in the Terms of Reference.
The attention of interested Consultants (including firms) is drawn to paragraph 3.14, 3.16 and 3.17 of the World Bank's Procurement Regulations for IPF Borrowers July 2016, revised November 2017 and August 2018 ("the Regulations"), setting forth the World Bank's policy on conflict of interest.
Further information can be obtained at the address below during office hours i.e. 8:00 a.m. to 17.00 p.m. Mondays to Fridays
Departamento Nacional de Recursos Humanos
Ministério da Educação, Juvenrtude e Desporto (MEJD)
Rua Villa Verde, Dili, Timor-Leste
Attention: Sr. Jacob Ribeiro / Chefe Departemento Personnel
Expressions of interest must be delivered in a written form to the address below in person or by e-mail by Close of Business as per the table below: Application documents received after this deadline will not be considered for processing.
| | | | |
| --- | --- | --- | --- |
| No. | Position | Position Number | Deadline of Application |
| 1 | ICT Specialist | BEST/INDV/007 | 29th December 2020 |
CONTACT INFORMATION
Organization/Department: Ministry of Education Youth and Sport
NameJacob Ribeiro
AddressDili, Timor Leste
City
Province/StateTimor-Leste
Postal Code
CountryTimor-Leste
Phone+670 3339661
Emailfortebabest@gmail.com