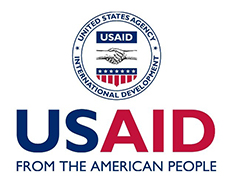 Printing, Binding, and Distribution of Chichewa and English Learners' Books (LBs) and Teachers' Guides (TGs)
Details
Category:
Non-consulting services
Contracting Authority Type:
Development Institution
Date posted:
26 Jul, 2021
Description
Notice ID
72061221R00005
Related Notice
Department/Ind. Agency
AGENCY FOR INTERNATIONAL DEVELOPMENT
Sub-tier
AGENCY FOR INTERNATIONAL DEVELOPMENT
Office
USAID/MALAWI
General Information
Contract Opportunity Type: Solicitation (Original)
All Dates/Times are: (UTC+02:00) MADRID, SPAIN
Original Published Date: Jul 23, 2021 09:01 am CEST
Original Date Offers Due: Aug 23, 2021 03:00 pm CEST
Inactive Policy: Manual
Original Inactive Date: Sep 23, 2021
Initiative:
None
Classification
Original Set Aside:
Product Service Code: T011 - PHOTO/MAP/PRINT/PUBLICATION- PRINT/BINDING
NAICS Code: 323117 - Books Printing
Place of Performance:
MWI
Description
The purpose of this contract is to print, bind, and distribute Standards 1 to 4 Chichewa and English Learners' Books (LBs) and Teachers' Guides (TGs) as described in Section C of the Solicitation. Printed and bound books must be delivered to delivery points provided in Attachment J. 2.- List of Delivery Destinations and Quantities.
Contact Information
Contracting Office Address
P.O. BOX 30455
MWI
Primary Point of Contact
Dion Glisan
dglisan@usaid.gov
Phone Number26517724555428
Secondary Point of Contact
Manale Jimu
mjimu@usaid.gov
Funding agency:
EC (Europeaid)