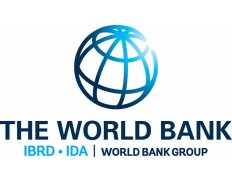 Rwanda NDC Deep Dive: Advancing Financial Innovation to scale up Climate Action: Consultancy for the operationalization of the Community Adaptation Fund, including revenue raising fees
Details
Category:
Consulting services
Sectors:
Macro-Econ. & Public Finance
Contracting Authority Type:
Government / Public Sector
Date posted:
18 Aug, 2021
Description
Project ID: P172153
Project Title: Rwanda NDC Deep Dive: Advancing Financial Innovation to scale up Climate Action

Borrower Bid Reference: RW-FONERWA-203193-CS-QCBS
National Fund for Environment (FONERWA) hereby invites all the interested and qualified consultancy firms to submit their Expression of Interest on the tender for Consultancy service for the design and operationalization of the Community Adaptation Fund in the e-procurement system.
The deadline for submission of Expression of Interest is 13th September 2021 at 12h00 local time and the opening shall be done on the same day at 12h30 Rwandan time in the e-procurement system.
The detailed request for expression of interest is found in the system (e-procurement) for more details about the assignment.
Please note that late applications shall be rejected by the system and applications done out of the system shall not be considered.
N.B: Tenders advertised in the e-procurement system can be accessed through the process below:
-www.umucyo.gov.rw
-Click on e-bidding
-Click on the list of advertising (all)-left side
-Click on Search
-Fill in abbreviation name (which is FONERWA)
-Click on search again
-Click on FONERWA
-Then click on search (in yellow colour at the right side)
-You will see all the tenders advertised by FONERWA including this one.
Done at Kigali, on 17th August 2021
CONTACT INFORMATION
Organization/Department: Rwanda Environment and Climate Change Fund
NameEmmanuella Murekatete
AddressCareer Center Building 5th Floor Gasabo District Kigali - Rwanda
City
Province/StateRwanda
Postal Code
CountryRwanda
Phone+250788423166
Emaile.murekatete@fonerwa.org
Websitehttp://www.fonerwa.org