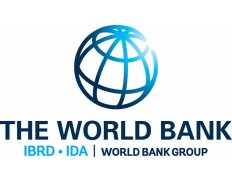 Health System Strengthening for Human Capital Development in Eswatini: Water, Sanitation and Hygiene Goods (WASH)
Details
Location:
Eswatini (Swaziland)
Sectors:
Industry, Commerce & Services, Water & Sanitation
Contracting Authority Type:
Government / Public Sector
Date posted:
04 Nov, 2021
Description
Project ID: P168564

Project Title: Health System Strengthening for Human Capital Development in Eswatini
Borrower Bid Reference: SZ-MOH-259788-GO-RFB
Specific Procurement Notice (SPN)
Request for Bids
Framework Agreement(s) for Goods
(Primary Procurement, One-Envelope Bidding Process)
Procuring Agency: Ministry of Health
Country: Eswatini
Name of Project: Health Systems Strengthening for Human Capital Development
Framework Agreement Title: Water, Sanitation and Hygiene Goods (WASH)
RFB Reference No.: SZ-MoH-259788-GO-RFB
Loan No.: 9126-SZ
The Kingdom of Eswatini through the Ministry of Health has received financing from the World Bank toward the cost of the Health Systems Strengthening for Human Capital Development Project, and intends to apply part of the proceeds toward payments under Call-off Contracts that may be awarded under the Framework Agreements (FAs) for Commodities for biohazard and environmental health risk management concluded through this RFB Primary Procurement process. : "For this contract, the Borrower shall process the payments using the Direct Payment disbursement method, as defined in the World Bank's Disbursement Guidelines for Investment Project Financing, except for those payments, which the contract provides to be made through letter of credit."
The Procuring Agency is undertaking the Primary Procurement with a view to concluding Framework Agreements. The Procuring Agency is the sole Purchaser under the Framework Agreements. The Procuring Agency now invites sealed Bids from eligible Bidders for Procurement of Alcohol-based hand rub (2130), Liquid soap (1L) (465) and Hand sanitizer (soap 5liter package) (33), indicative location(s) -Mbabane, indicative delivery – 4 to 8 weeks.
The Framework Agreements to be concluded will be "Single-User." "The Single-User entitled to purchase under the Framework Agreements is Ministry of Health.
The Framework Agreements to be concluded will be "Single-Supplier."
The selection of a FA Supplier to be awarded a Call-off Contract will be done through a Secondary Procurement process as defined in Framework Agreement. However, the conclusion of a Framework Agreement shall not impose any obligation on the Procuring Agency, including participating Purchasers, to purchase Goods under a Call-off Contract. The conclusion Framework Agreement does not guarantee that a FA Supplier will be awarded a Call-off Contract.
Bidding will be conducted through National Competitive Procurement using a Request for Bids (RFB) as specified in the World Bank's "Procurement Regulations for IPF Borrowers" 4th Edition of November 2020 ("Procurement Regulations"), and is open to all eligible Bidders as defined in the Procurement Regulations.
Bidders may submit Bids for one or more: "items".
The Framework Agreements shall be concluded for a Term of three years, from the commencement date stated in the Framework Agreement. The initial term may be extended by a maximum of two additional years.
The Primary Procurement shall establish a Closed Framework Agreement(s).
Interested eligible Bidders may obtain further information from Ministry of Health, attention Sincedile Magwaza and e-mail-sncedile@gmail.com copy procurement.swazihealth@gmail.com and inspect the Bidding document during office hours 0830 to 1630 hours at the address given below.
The Bidding document in English may be purchased by interested Bidders upon the submission of a written application to the address below and upon payment of a nonrefundable fee of E1,200.00 into the following account:
Name: Covid 19 Emergency Response Project (P173883)
Bank Name : Standard Bank Account: 9110005040968
Branch: 66-31-64 Mbabane
The method of payment will be Cash. The document will be available as hard copy or soft copy sent by email upon proof of payment.
Bids must be delivered to the address below on or before 15 December, 2021. Electronic Bidding "will not" be permitted. Late Bids will be rejected. Bids will be publicly opened in the presence of the Bidders' designated representatives and anyone who chooses to attend, at the address below on 15 December, 2021 at 11.00 hours local time.
The address(es) referred to above is (are):
Ministry of Health
Sincedile Magwaza
King Mswati III Avenue East, P.O. Box 5, Mbabane, Eswatini
Telephone: +268 2518 4111
Facsimile number: +268 2518 6279
Email address: sncedile@gmail.com copy procurement.swazihealth@gmail.com
CONTACT INFORMATION
Organization/Department Ministry of Health
Name Lungile Shongwe
Address P.O Box 5 Mbabane
City
Province/State Eswatini
Postal Code
Country Eswatini
Phone 268 7606 2925
Email shongwelu@gmail.com