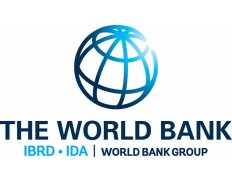 Water Supply and Sanitation Improvement Project: International Procurement Consultant
Details
Category:
Consulting services
Contracting Authority Type:
Government / Public Sector
Date posted:
26 Nov, 2021
Description
Project ID: P163876

Project Title: Water Supply and Sanitation Improvement Project
Borrower Bid Reference: MPWT-CS-11A
KINGDOM OF CAMBODIA
Nation Religion King
Ministry of Public Works and Transport
Water Supply and Sanitation Improvement Project
IDA Credit No.: 6386-KH and Project ID No.: P163876
REQUEST FOR EXPRESSIONS OF INTEREST
Individual International Procurement Consultant – (MPWT-CS-11A)
Date: 26-November-2021
The Royal Government of Cambodia (RGC) through the Ministry of Economy and Finance and the Ministry of Public Works and Transport (MPWT) and Ministry of Industry and Handicraft (MIH) have received a Credit in the amount of US$55.00 million equivalent from the International Development Association (IDA) toward the cost of the Water Supply and Sanitation Improvement Project (WaSSIP) for five years starting from 2019 to 2024 and intends to apply part of the proceeds for individual consulting services.
The WaSSIP Project now invites expressions of interest from qualified and experienced individual international consultants to undertake the above-mentioned services, for which the detailed Terms of Reference (TOR) can be found at: https://www.mpwt.gov.kh/kh/documents/other/468 or can be obtained at the address given below. The consultant will be selected in accordance with the World Bank's "Procurement Regulations for IPF Borrowers: Procurement in Investment Project Financing" (hereinafter referred to as "Procurement Regulations") dated July 1, 2016 (revised November 2017 and August 2018).
In submitting their expressions of interest, international consultants are kindly requested to indicate the following reference (MPWT-CS-11A) and provide with their updated Curriculum Vitae with recent photo, indicating personal and technical skills, education qualifications, experience in similar assignments, preferably having experiences in Cambodia or another Southeast Asian developing countries will be an advantage, along with the names of three (3) referees with contact information (e-mail address, and telephone numbers).
The duration of the contract is 180 working days over 18 months Period (Intermittent Contract).
Further information in a written form can be obtained at the address below during office hours from 8:00AM to 5:00PM at the Ministry of Public Works and Transport, 4th Floor, Central Building, Corner Norodom Blvd. and St.106, Phnom Penh, Cambodia via via E-mail: smcd.mpwt@gmail.com, Cc: phibal@gmail.com, lunhango@gmail.com and chetra.saly@gmail.com.
Expressions of Interest may be submitted in electronic copy followed by the submission of a hard copy if possible and must be submitted to the address below on or before 13-December-2021 (before 17:00 hours, Phnom Penh Time). Only short-listed candidates will be invited for contract negotiation.
Attn: Dr. Chao Sopheak Phibal, Component Director
Component Management Unit-2 (CMU-2)
Water Supply and Sanitation Improvement Project (WaSSIP)
General Directorate of Sewerage and Wastewater Management
Ministry of Public Works and Transport
1st Floor, Building "B" (left-wing), St. 598, Sangkat Chrang Chamres II, Khan Russey Keo, Phnom Penh, Cambodia
E-mail: smcd.mpwt@gmail.com, Cc: phibal@gmail.com, lunhango@gmail.com and chetra.saly@gmail.com
CONTACT INFORMATION
Organization/Department Ministry of Public Works and Transport
Name Sopheak Phibal Chao
Address St. 598, Sangkat Chrang Chamres II, Khan Russey Keo, Phnom Penh, Cambodia
City
Province/State Cambodia
Postal Code
Country Cambodia
Phone +85512877866
Email phibal@gmail.com