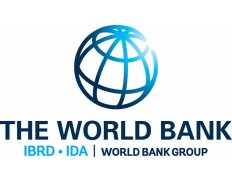 EG: Household Natural Gas Connection Project: PE Pipes
Details
Sectors:
Energy, Industry, Commerce & Services
Contracting Authority Type:
Government / Public Sector
Date posted:
17 Dec, 2021
Description
Project ID: P146007

Project Title: EG: Household Natural Gas Connection Project
Borrower Bid Reference: EG ICB 1-2022
ARAB REPUBLIC OF EGYPT
Ministry Of Petroleum
Egyptian Natural Gas Holding Company (EGAS)
Egypt Gas Company
Household Natural Gas Connection Project
Loan No. 8411
PROJECT ID NO. P146007
1. The Government of Egypt, with the Egyptian Natural Gas Holding Company (EGAS) as implementing agency, has applied for financing from the World Bank toward the cost of Household Natural Gas Connection Project and it intends to apply part of the proceeds of this loan toward payments under the contract for the a/m contract.
2. Egypt Gas Company now invites sealed bids from eligible bidders for
ICB Number

Lot

Bid's Submission/ Opening Date & Time

Cost of Bidding Documents

EG ICB 1/2022

Lot 1: PE Pipes

6/2/2022

10:00 am

330 USD
3. Bidding will be conducted through the International Competitive Bidding procedures as specified in the World Bank's Guidelines: Procurement of Goods, Works and Non-Consulting Services under IBRD Loans and IDA Credits & Grants by World Bank Borrowers [January 2011] ("Procurement Guidelines"), and is open to all eligible bidders as defined in the Procurement Guidelines. In addition, please refer to paragraphs 1.6 and 1.7 setting forth the World Bank's policy on conflict of interest.
4. Interested eligible bidders may obtain further information and inspect the bidding documents from Egypt Gas Company, Materials dept. during office hours [08:00 am to 4:00 pm] at the address given below.
5. A complete set of bidding documents in English may be purchased by interested eligible bidders upon the submission of a written application to the address below and upon payment of a nonrefundable fee of (US $ 330). The method of payment will be in Cash.
6. Bids must be delivered to the address below on or before the date mentioned above. Electronic bidding will not be permitted. Late bids will be rejected. Bids will be publicly opened in the presence of the bidders' designated representative at the address below on the date mentioned above.
7. All bids must be accompanied by a "Bid Security" of not less than 2% of total amount of bid price.
8. The address referred to above is:
Egypt Gas Company, Materials Department, 2ND Floor (Foreign Purchasing Office)
Attn: Eng. Yasser Zaki, Materials General Manager
30 El Mofatshen Street – Almaza, Cairo, Egypt. P.O. Box: 1438 Ataba
Telephone: +2 24192824, +2 22901698 Facsimile number: +2 24192710
Electronic mail address: materials@egyptgas.com.eg, Web site: www.egyptgas.com.eg
CONTACT INFORMATION
Organization/Department Egypt Gas
Name Mohamed Afifi
Address Imbaba - Corniche El Nile - El Warrak
City
Province/State Egypt, Arab Republic of
Postal Code
Country Egypt, Arab Republic of
Phone +2 22901698
Email mohamed.afifi.677@egyptgas.com.eg
Website materials@egyptgas.com.eg