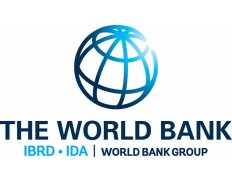 Strengthening Reform Management in Jordan: Data Entry 1-PIM
Details
Category:
Consulting services
Sectors:
Information & Communication Technology
Contracting Authority Type:
Government / Public Sector
Date posted:
27 Jan, 2022
Description
Project ID: P171965

Project Title: Strengthening Reform Management in Jordan
Borrower Bid Reference: C2-CS-22
REQUEST FOR EXPRESSIONS OF INTEREST
A World Bank funded project on Strengthening Reform Management in Jordan
Assignment Title: Request for Expression of Interest (REOI) for the following Individual Consulting Service:
| | |
| --- | --- |
| Title of Consulting Service | Link for TOR and Job Application |
| Data Entry | https://cutt.ly/OIxIq25 |
Reference No.: As stated in TORs.
A Leading Government Institution has received financing from the World Bank toward the cost of the Strengthening Reform Management in Jordan and intends to apply part of the proceeds for consulting services.
The consulting services ("the Services"): as stated in TORs. The detailed Terms of Reference (TOR) can be viewed by Interested consultant from the link mentioned above.
The Leading Government Institution now invites eligible individual consultants ("Consultants") to indicate their interest in providing the Services. Interested Consultants should provide information demonstrating that they have the required qualifications and relevant experience to perform the Services as required in the TOR. The interested consultants should not be currently government officials.
The attention of interested Consultants is drawn to Section III, paragraphs, 3.14, 3.16, and 3.17 of the World Bank's "Procurement Regulations for IPF Borrowers" July, revised November 2017 and August 2018 setting forth the World Bank's policy on conflict of interest.
A Consultant will be selected in accordance with the Open Competitive Selection method set out in the Procurement Regulations.
Expressions of Interest must be submitted via Akhtaboot on the above links, before 27 January 2022, at 16:00 Jordan time.
CONTACT INFORMATION
Organization/Department Ministry of Planning and International Cooperation
Name Feda Gharaibeh
Address 3rd circle, Zahran St. P.O.Box: 555, Amman 11118, Jordan
City
Province/State Jordan
Postal Code
Country Jordan
Phone 0798375062
Email feda.gharaibeh@mop.gov.jo