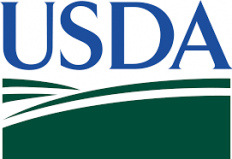 GAOA Warm Springs 6 Deficient Bridge Repair 4CF, Sawtooth NF
Details
Sectors:
Roads & Bridges, Civil Engineering
Contracting Authority Type:
Government / Public Sector
Budget:
US Dollar 500,000
Date posted:
13 Apr, 2022
Description
Notice ID
1240LT22R0048
Related Notice
Department/Ind. Agency
AGRICULTURE, DEPARTMENT OF
Sub-tier
FOREST SERVICE
Office
USDA-FS, CSA INTERMOUNTAIN 8
General Information
Contract Opportunity Type: Presolicitation (Original)
All Dates/Times are: (UTC-04:00) EASTERN STANDARD TIME, NEW YORK, USA
Original Published Date: Apr 12, 2022 09:50 am EDT
Original Response Date:
Inactive Policy: Manual
Original Inactive Date: Jun 30, 2022
Initiative:
None
Classification
Original Set Aside: Total Small Business Set-Aside (FAR 19.5)
Product Service Code: Y1LB - CONSTRUCTION OF HIGHWAYS, ROADS, STREETS, BRIDGES, AND RAILWAYS
NAICS Code:
237310 - Highway, Street, and Bridge Construction
Place of Performance:
Sun Valley , ID 83353
USA
Description
Presolicitation Notice
GAOA Warm Springs 6 Deficient Bridge Repair 4CF, Sawtooth NF
PROJECT DESCRIPTION
This project consists of removing an existing steel girder bridge and abutments, furnishing and installing a new steel superstructure, concrete grade beams, a gravel wear surface on bridge and approaches, installing rip-rap, and installing 4 Type 3 object markers on glued-laminated guard posts. Also, minor road construction to realign the existing road with the new crossing location. No stream crossings will be allowed and as such, contractor should be prepared to have equipment on both sides of the stream.
PROJECT LOCATION
This project is located on FS Road 70227; Blaine County; Township 4 North, Range 16 East, Section 32; approximately 17 miles west of Ketchum, Idaho. The project may be reached by the Warm Springs Road, in Ketchum and head west approximately 17 miles, ending at the project site.
Site Visit
May 12, 2022, at 11AM meet at the Project Location
Contract Time
Fall 2022, complete the entire construction work within 30 days
The magnitude of proposed project is between $250,000 and $500,000.
Project drawings will be provided as attachments to the Request for Proposal (RFP).
The complete solicitation package will be attached and made available only through SAM.gov, https://sam.gov/content/home on or within 15 days of this notice. Anyone wishing to participate in this proposed procurement must obtain their copy from SAM.gov. Copies will not be mailed from the Contracting Office. All amendments will be posted on SAM.gov. Contractors will be solely responsible for obtaining amendments from this site to update files.
This requirement is being solicited as a Small Business set-aside in accordance with Federal Acquisition Regulation (FAR) 19.5, with the intent to award a Firm-Fixed Price contract. A single award will be made from the solicitation.
All prospective contractors must be registered in the System for Award Management (SAM) database at http:www.sam/gov/ before award of contract; failure to register in the SAM database may cause your firm to be ineligible for the award and removed from consideration.
NAICS: 237310, $39.5M
Contact Information
Contracting Office Address
324 25th ST
Ogden , UT 844012310
USA