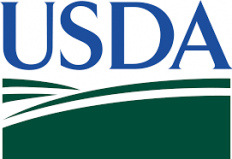 Union Creek Well Pump Replacement
Details
Sectors:
Civil Engineering, Water & Sanitation
Contracting Authority Type:
Government / Public Sector
Date posted:
15 Apr, 2022
Description
Notice ID
1240BK22Q0060
Related Notice
Department/Ind. Agency
AGRICULTURE, DEPARTMENT OF
Sub-tier
FOREST SERVICE
Office
ROGUE RIVER-SISKIYOU NATL FOREST
General Information
Contract Opportunity Type: Presolicitation (Original)
All Dates/Times are: (UTC-04:00) EASTERN STANDARD TIME, NEW YORK, USA
Original Published Date: Apr 14, 2022 12:19 pm EDT
Original Response Date:
Inactive Policy: Manual
Original Inactive Date: Sep 30, 2022
Initiative:
None
Classification
Original Set Aside: Total Small Business Set-Aside (FAR 19.5)
Product Service Code: J043 - MAINT/REPAIR/REBUILD OF EQUIPMENT- PUMPS AND COMPRESSORS
NAICS Code:
238220 - Plumbing, Heating, and Air-Conditioning Contractors
Place of Performance:
Prospect , OR 97536
USA
Description
Description:
The purpose of this announcement is to make notice that the Forest Service contemplates releasing a solicitation numbered 1240BK22Q0060 on or about April 29, 2022, for the replacement of a submersible water well pump at the Union Creek Complex, High Cascades Ranger District, Rogue River-Siskiyou NF.
Contract award anticipated by July 1, 2022. Onsite work period, Monday through Friday, October 1, 2022, through November 15, 2022. Shut down of well limited to a total time not to exceed 72 hours with 14 days advanced written notice.
The Government intends to award a firm -fixed price contract. This project is 100% set-aside for small business concerns. The North American Classification System Code (NAICS) is 238220. The size standard is $16.5 Million.
The solicitation with specifications and wage requirements will be posted to the contract opportunities website www.sam.gov. on or about April 29, 2022. This notice meets the requirements of FAR 5.201.
Technical contact is Eric Grim @ eric.grim@usda.gov
Note: prospective offerors shall be registered and active in the System for Award Management (SAM) data base prior to submitting an offer. Information on registration may be obtained via the internet at: http://www.sam.gov. If at the time of receipt of offers, an offeror is not actively and successfully registered in the SAM database, the offeror will not be considered for award. All contractors and vendors must complete the electronic version of the Representations and Certifications in the SAM system.
Contact Information
Contracting Office Address
3040 BIDDLE ROAD
MEDFORD , OR 97504
USA