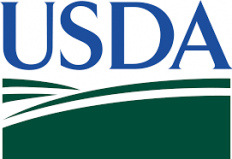 Maintenance Services for of an Excelsior AS Tissue Processor
Details
Category:
Non-consulting services
Sectors:
Laboratory & Measurement
Contracting Authority Type:
Government / Public Sector
Date posted:
19 Apr, 2022
Description
Notice ID
12505B22Q0084
Related Notice
Department/Ind. Agency
AGRICULTURE, DEPARTMENT OF
Sub-tier
AGRICULTURAL RESEARCH SERVICE
Office
USDA ARS MWA AAO ACQ/PER PROP
General Information
Contract Opportunity Type: Combined Synopsis/Solicitation (Original)
All Dates/Times are: (UTC-05:00) CENTRAL STANDARD TIME, CHICAGO, USA
Original Published Date: Apr 18, 2022 11:20 am CDT
Original Date Offers Due: Apr 28, 2022 05:00 pm CDT
Inactive Policy: 15 days after date offers due
Original Inactive Date: May 13, 2022
Initiative:
None
Classification
Original Set Aside:
Product Service Code: J066 - MAINT/REPAIR/REBUILD OF EQUIPMENT- INSTRUMENTS AND LABORATORY EQUIPMENT
NAICS Code:
811219 - Other Electronic and Precision Equipment Repair and Maintenance
Place of Performance:
Ames , IA 50010
USA
Description
This is a combined synopsis/solicitation for commercial items prepared in accordance with the format in Subpart 12.6, as supplemented with additional information included in this notice. This announcement constitutes the only solicitation; quotes are being requested and a written solicitation will not be issued. Solicitation number 12505B22Q0084 is issued as a request for quote (RFQ). The solicitation document and incorporated provisions and clauses are those in effect through Federal Acquisition Circular 2022-04. The associated NAICS code is 811219, Other Electronic and Precision Equipment Repair and Maintenance, with a small business size standard of $22.0 Million and the PSC is J066.
The Department of Agriculture (ARS) has the need for the following services:
001) Maintenance Services for of an Excelsior AS Tissue Processor
Scope of Work:
The USDA-ARS National Animal Disease Center (NADC) in Ames, IA is requesting quotes for maintenance (preventative and emergency) services for an Excelsior AS Tissue Processor.
Vendor is to provide factory trained engineers to perform one (1) preventive maintenance on site service visits and unlimited emergency visits on the Excelsior AS Tissue Processor located at 1920 Dayton Ave. in Ames, IA.
Covered components are to include:
Excelsior AS Tissue Processor w conditioner – SN: ET65442001
All OEM replacement parts
All labor and travel expenses
Annual Preventative Maintenance
Coverage Period:
Base (12 months) coverage: 06/17/2022-06/16/2023
Option Year 1: 06/17/2023-06/16/2024
Option Year 2: 06/17/2024-06/16/2025
Option Year 3: 06/17/2025-06/16/2026
Option Year 4: 06/17/2026-06/16/2027
To be paid quarterly in arrears.
Background:
This piece of equipment was purchased new in 2019 and is currently covered. Preventive maintenance ensures continued & reliable operation in support of the NADC research mission.
Technical Requirements:
Service tasks include, but are not limited to:
Check seals for cracks and replace when necessary.
Check bottle strapping and replace when necessary.
Check bearings and replace when necessary.
Check and replace batteries annually.
Check and clean reagent bottles and replace when necessary.
Perform engineering tests .
Labor, travel and replacement parts are included in service.
Unlimited service visits, Monday-Friday, excluding holidays.
Unlimited telephone support for instrument, reagents and applications.
On-Site repairs by certified original equipment manufacturer trained personnel.
All repairs done with OEM parts.
Maintenance done in accordance with OEM specifications.
48 hour guaranteed response to a request for emergency on-site service.
Will provide telephone support and unlimited emergency visits to the customer location.
Repair parts are to be included unless otherwise stated.
Government Furnished:
Government-furnished support is limited to security access to the equipment in the NCAH facility, replacement parts not otherwise covered under this agreement, AC power (110VAC) and standard office lighting.
Travel:
One (1) preventive maintenance service visit will be provided by at 1920 Dayton Avenue, Ames, IA 50010. All service visits will be coordinated with the Processor Operator at NADC.
Contractor's Key Personnel:
Only factory trained engineers are to perform any service procedure on the Excelsior AS Tissue Processor.
Security Requirements:
A copy of an official government photo ID (State-issued driver's license or ID card, passport, green card, etc.) must be provided NO later than one week before arrival of contract service technician(s) except in the case of emergency service, were only the name of the technician provided via email or telephone will be necessary. Security access to the NADC facility will be provided based on this identification requirement.
Key Deliverables
Preventive Maintenance: Routine inspection, cleaning, alignment/calibration and repair of covered components. Once annually coordinated through the Processor Operator.
Emergency Maintenance: Emergency repair of defective components to bring the unit back on-line. As necessary – coordinated through the Processor Operator.
Place of Performance:
Services are to be performed on the piece of equipment located at USDA-ARS NADC, 1920 Dayton Avenue, Ames, IA 50010.
Evaluation Factors:
Lowest price, technically acceptable. The government intends to award a firm-fixed price award based on the lowest price technically acceptable service. The lowest priced service will be evaluated first; if not found acceptable, the next lowest priced service will be evaluated, and so on until an acceptable service is identified. The government will not review higher priced services if the lowest priced service is determined to be technically acceptable. For a vendor's services to be considered technically acceptable, they must meet all of the technical requirements identified in the solicitation.
Submitting a Quote:
To be eligible for an award, all contractors must be registered in the System for Award Management (SAM) with a current and active registration. A contractor can contact SAM by calling 1-866-606-8220 or e-mail at www.sam.gov. NO EXCEPTIONS. A Unique Entity Identifier (UEI) number is required in order to register. Vendor must also include their UEI# on their quote.
The submission and payment of invoices on the resulting contract will be made through the Invoice Processing Platform (IPP). As such, vendors must be currently registered or register in IPP in order to be able to submit and receive payment on invoices for the resulting contract.
Offerors responding to this announcement shall submit their quote on SF1449 (see attached), provide a written Quality Assurance Plan in response to the Quality Assurance Surveillance Plan provided in the attachments to the SF1449 (between the Statement of Work and Wage Rate Determination), and provide completed FAR clauses and provisions. The quote should include all fees, delivery charges, and/or surcharges. This will be a tax-exempt purchase.
Only electronic submissions will be accepted. Please email all quotes in writing on the SF 1449 with a written QAP and completed FAR clauses and provisions to aaron.dimeo@usda.gov by NO later than Thursday, April 28, 2022 at 5:00 PM Central Time (CT).
Note: Be absolutely certain to reference the RFQ number "12505B22Q0084" and/or title of the solicitation "Maintenance Services for of an Excelsior AS Tissue Processor" in the subject, body, and/or attachments on your submission email to ensure your submission can be located and attributed to this solicitation. Failure to do so could potentially result in your submission NOT being put into consideration for award (as your quote may NOT be located when searching the recipients email to ensure all responses to the solicitation have been logged before making an award determination).
Questions in regards to this combined synopsis/solicitation must be submitted through email (NO calls with questions) and are due no later than 5:00 PM CT on Monday, April 25, 2022. Answers to any questions received by that time will be posted as an amendment to this combined synopsis/solicitation.
Contact Information
Contracting Office Address
1815 N UNIVERSITY STREET
PEORIA , IL 61604
USA