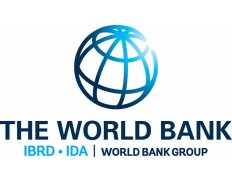 Somali Integrated Statistics and Economic Planning Capacity Building: Technical Manager
Details
Category:
Consulting services
Contracting Authority Type:
Government / Public Sector
Date posted:
27 Apr, 2022
Description
Project ID: P171160

Project Title: Somali Integrated Statistics and Economic Planning Capacity Building
Borrower Bid Reference: SO-MOPIED-290516-CS-INDV
FEDERAL GOVERNMENT OF SOMALIA
SOMALIA NATIONAL BUREAU OF STATISTICS
SOMALI INTEGRATED STATISTICS AND ECONOMIC PLANNING CAPACITY BUILDING PROJECT (SISEPCBP)
REQUEST FOR EXPRESSION OF INTEREST (REOI)
Individual Selection of Consultant
Country: Federal Government of Somalia
Name of the Project: Somali Integrated Statistics and Economic Planning Capacity Building Project (SISEPCBP)
Consulting Service: Technical Manager
Individual/Firm: Individual
Duty Station: Somalia National Bureau of Statistics, FGS, Mogadishu-Somalia
Deadline: May 13, 2022
Ref No. SO-MOPIED-290516-CS-INDV
1. BACKGROUND OF THE PROJECT
The Federal Government of Somalia (FGS), through the Somali National Bureau of Statistics (SNBS), has received a grant from the International Development Association (IDA) to implement the Somali Integrated Statistics and Economic Capacity Building (SISEPCB) Project. The proposed project aims at strengthening the national statistics system, the national monitoring and evaluation (M&E) system and improving programming and analytical capacity of the government's macroeconomics and fiscal programming agencies to enable them to regularly access analyze and improve their public policies and programs performance and results. More specifically, the project aims at: (1) Strengthening the national statistics system; (2) Strengthening monitoring and evaluation capacity; and (3) Building economic policy analysis and economic planning capacity.
The SISEPCB project is being executed by the Somali National Bureau of Statistics (SNBS). To effectively support the executing agency, FGS has established a Project Implementation Unit (PIU), which reports directly to the Director General of SNBS. The PIU is led by a project coordinator, the PIU is responsible for the day-to-day management and implementation of the project.
Therefore, the SNBS wishes to recruit a Technical Manager for the PIU.
2) Responsibilities: Will be responsible for providing technical guidance to the project under the overall leadership of the Project Coordinator. In liaison with the Project Coordinator, the technical manager will monitor the project implementation program and handle technical issues arising thereof on a day-to-day basis.
The detailed Terms of Reference (ToR) for the assignment can be found at the following website: www.nbs.gov.so and link https://www.nbs.gov.so/vacancies/ or can be provided upon submission of application in person or by e-mail. The e-mail address is provided below
3) Selection Criteria: The selection shall be based on qualification, experience and skills of the candidate and followed by an interview. The qualifications, experience and competencies include:
Possession of master's degree in Statistics, Demography, or social science from accredited University with excellent analytical and administrative skills.
Demonstrated interpersonal skills and the ability to work in a team environment.
Have at least 7 years of experience in working in a Statistical Institution.
A strong background in quantitative and qualitative methods of analysis, ideally with eight or more years of experience in a public sector environment.
Strong knowledge in statistical analysis software and ability to process large datasets.
Written and spoken fluency in English required.
Written and spoken Somali is an added advantage.
4. REPORTING
The PIU Technical Manager will report to the Project Coordinator.
5. TIMING DURATION OF ASSIGNMENT:
The PIU Technical Manager shall be contracted for 24 months renewable based on satisfactory performance and availability of budget.
The Somalia National Bureau of Statistics now invites eligible Individual Consultants to indicate their interest in providing the above-mentioned services. Interested consultants must provide information indicating that they are qualified to perform the Services and furnish the Curriculum Vitae (CV).
6. SUBMISSION REQUIREMENTS
Attention of interested Consultants is drawn to section III, para 3.14,3.16 & 3.17 of the World Bank's Procurement Regulations for IPF Borrowers: Procurement in Investment Projects Financing Goods, Works, Non -Consulting and Consulting Services, July 2016, revised November 2017 August 2018, and November 2020 ("Procurement Regulations"), setting forth the World Bank's policy on conflict of interest.
A Consultant will be selected in accordance with the Individual Consultant method set out in the World Bank Procurement Regulations.
Interested Consultants may obtain further information at the address provided below during office hours from 9:00am to 4:00pm Mogadishu time (Excluding public holidays).
Deadline: Expressions of interest and CV must be delivered to the address below by hand, or email on or before May 13,2022 at 16:00 hours and should be marked "Expressions of interest for the Technical Manager" as subject line.
Attention; Project Implementation Unit
SISEPCB Project
Somalia National Bureau of Statistics
Federal Government of Somalia
Afgoi Road
Mogadishu, Somalia
Email Address: piu@nbs.gov.so
CONTACT INFORMATION
Organization/Department Ministry of Planning, Investment, and Economic Development
Name Mohamed Abdinur Mohamed
Address Afgoye Road, KM5, Mogadishu-Somalia, Somalia
City
Province/State Somalia
Postal Code
Country Somalia
Phone +252 615 769 624
Email mabdinur330@gmail.com