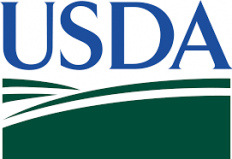 Refrigerated Trailer for USDA APHIS WS MO
Details
Sectors:
Vehicles, Refrigeration
Contracting Authority Type:
Government / Public Sector
Date posted:
06 May, 2022
Description
Notice ID
12639522Q0155
Related Notice
Department/Ind. Agency
AGRICULTURE, DEPARTMENT OF
Sub-tier
ANIMAL AND PLANT HEALTH INSPECTION SERVICE
Office
WS HARRISBURG PA
General Information
Contract Opportunity Type: Presolicitation (Original)
All Dates/Times are: (UTC-05:00) CENTRAL STANDARD TIME, CHICAGO, USA
Original Published Date: May 05, 2022 09:53 am CDT
Original Response Date: May 19, 2022 03:00 pm CDT
Inactive Policy: 15 days after response date
Original Inactive Date:
Initiative:
None
Classification
Original Set Aside: Total Small Business Set-Aside (FAR 19.5)
Product Service Code: 2330 - TRAILERS
NAICS Code:
333415 - Air-Conditioning and Warm Air Heating Equipment and Commercial and Industrial Refrigeration Equipment Manufacturing
Place of Performance:
Harrisburg , PA 17110
USA
Description
This is a presolicitation for Refrigerated Trailers for USDA APHIS Wildlife Services MO
Brand Name or Equal Too.
See Solicitation for full specifications and details.
No late submission will be accepted.
Contact Information
Contracting Office Address
1030 Maclay St Farm Show Complex, 2nd Floor
HARRISBURG , PA 17110
USA