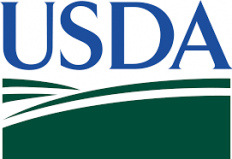 Nez Perce-Clearwater NF, Selway Bridge Running Planks
Details
Sectors:
Roads & Bridges, Civil Engineering
Contracting Authority Type:
Government / Public Sector
Date posted:
10 May, 2022
Description
Notice ID
1284LL22Q0034
Related Notice
Department/Ind. Agency
AGRICULTURE, DEPARTMENT OF
Sub-tier
FOREST SERVICE
Office
USDA-FS, CSA INTERMOUNTAIN 1

General Information
Contract Opportunity Type: Solicitation (Original)
All Dates/Times are: (UTC-07:00) PACIFIC STANDARD TIME, LOS ANGELES, USA
Original Published Date: May 09, 2022 01:52 pm PDT
Original Date Offers Due: May 17, 2022 04:00 pm PDT
Inactive Policy: 15 days after date offers due
Original Inactive Date: Jun 01, 2022
Initiative:
None

Classification
Original Set Aside: Total Small Business Set-Aside (FAR 19.5)
Product Service Code: 5510 - LUMBER AND RELATED BASIC WOOD MATERIALS
NAICS Code:
321114 - Wood Preservation
Place of Performance:
Kooskia , ID 83539
USA

Description
The Moose Creek Ranger District on the Nez Perce-Clearwater National Forests has a requirement for Douglas fir rough sawn, copper naphthenate treated running planks for the Selway Bridge with the following specifications:
SOLID SAWN MEMBERS: Furnish Solid Sawn Running Planks of Coastal Region Douglas Fir-Larch, Rough Sawn, No. 2 or better Grade, as specified in the WWPA or WCLIB grading rules.
TIMBER TREATMENT: After fabrication, incise and pressure treat all timber members in conformance with AWPA U1, Use Category as described below using pentachlorophenol, Type A Solvent (PCP-A), or copper naphthenate.
Deck Panels, Curbs, Running Plank: Use Category UC3B (above ground, exposed).
Follow WWPI's "Best Management Practices for the Use of Treated Wood in Aquatic Environments."
Please see attached Request for Quotes for more information.
Contact Information

Contracting Office Address
324 25th ST
Ogden , UT 844012310
USA