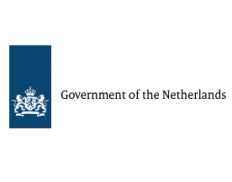 Documentation of Global Financing Facility Strategy, Processeses, & Opportunities for Civil Society Engagement
Details
Application Deadline:
04 Jul, 2022

Deadline has passed and no more applications are accepted
Category:
Consulting services
Sectors:
Civil Society & NGOs, Health
Contracting Authority Type:
Nonprofit Organisation
Date posted:
15 Jun, 2022
Description
EXPRESSION OF INTEREST FOR CONSULTANCY
DOCUMENTATION OF GLOBAL FINANCING FACILITY STRATEGY, PROCESSESES, & OPPORTUNITIES FOR CIVIL SOCIETY ENGAGEMENT
JUNE 2022
Introduction and Background
Who are We?
SRHR Africa Trust (SAT) supports adolescents and young people in southern Africa to walk healthy, happy, confident & safe pathways to adulthood. We're a 31-year-old NGO, focused on young people, SRHR, and the drivers of adolescent health and wellness. All our programming is with young people and through young people, and our Youth Hubs and partner organisations link young people to one another, as well as linking them to health services, governments, the African Union Commission, and global agencies.
The Break Free Consortium
SAT is part of a consortium implementing the Break Free! Programme in a collaboration with Plan International and FAWE and funded by the Ministry of Foreign Affairs of the Netherlands. The Break Free! programme is implemented across 9 countries in West, East, and Southern Africa, with the strategic objective being for adolescents, supported by civil society, to exercise their right to live free from Teenage Pregnancy (TP) and Child Marriage (CM).
The BF! Programme has three pathways of change leading towards the strategic programme objective; one of those is: 'Adolescents access quality SRHR information, education, and services. SAT has long focused on participative delivery of ASRHR education, information, and services, and in support of Break Free we wish to strengthen this programming with lessons learned in other successful programming in developing contexts.
The GFF
SAT, through the Break Free! Programme, has identified a gap in knowledge of NGOs regarding the Global Financing Facility for Women, Children and Adolescents (GFF). We believe that it is essential for civil society to have a better understanding of, and engagement with the Facility to influence financing coming into the region in support of SRHR, and to align it with domestic priorities, particularly those of adolescents and young people.
Scope of Work
The Consultant will will carry out a desk review of the GFF, structure, funding, process decision flows at macro level, country process flows, designated points and processes for CSO engagement, possible CSO influence points beyond these, links to UHC, and potential short- and medium-term windows for engagement.
3.0 Specific Tasks
The Consultant will perform the following specific tasks:
Consult program staff on the task to understand their expectations.

Review the GFF mechanism and processes and CSO entry points

Develop a draft brief fulfilling these TOR

Develop a final brief that incorporates all comments from the program staff after review of the draft

Conduct PowerPoint presentation of the paper to the program staff
4.0 Deliverables
The deliverables of this assignment shall be as follows:
Draft Brief on GFF mechanisms and processes and CSO entry points – maximum 15 pages

Draft Brief on GFF mechanisms and processes and CSO entry points – maximum 15 pages

PowerPoint Presentation of the paper
5.0 Time Frame
This task should be implemented in NOT more than 10 days.
Proposal Submission & Qualifications
Minimum Master's in public health, Global Health, Development Studies, or any related field with at least 5 years progressive experience working in Sexual and Reproductive Health and Rights/ child protection

Demonstrated understanding of GFF mechanisms and processes
Consultant(s) qualifying to carry out the above task should send their expression of interest including technical and financial proposals with details of their profile and previous experience of carrying out similar assignments to SRHR Africa Trust (SAT) Regional office
This should be addressed to the Regional Coordinator – Break Free Program via email: magoro@satregional.org.
Deadline for submission: 4th of July 2022
Contacts
Mr Munkombwe
Position:
Regional Coordinator
Email:
magoro@satregional.org