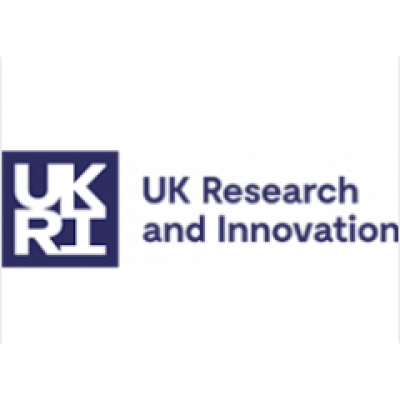 Environmental Impact Evaluation Study of ISIS Neutron and Muon Source
Details
Category:
Consulting services
Sectors:
Environment & NRM, Research
Contracting Authority Type:
Government / Public Sector
Date posted:
15 Jul, 2022
Description
1. Title: GB-Swindon: UKRI-2287 Environmental Impact Evaluation Study of ISIS Neutron and Muon Source
2. Awarding Authority:
UK Research & Innovation
Polaris House,, North Star Avenue, Swindon, SN2 1FL, United Kingdom
Tel. +44 1235446553, Email: commercial@ukri.org, URL: https://www.ukri.org
Attn: N/a
3. Contract Type: Services
Sub Type: Research and development services.
4. Description: Research and development services and related consultancy services. STFC wishes to commission an environmental impact evaluation study of the wide-ranging benefits from the UK's investment in ISIS since 2011. The aims of the study are threefold:
Through the evidence available for ISIS;
1.Develop an environmental evaluation methodology to assess quantitatively the environmental impacts from delivered scientific research. Understand assumptions, uncertainties and limitations, and applicability of the methodology for reuse to different STFC investments.
2.Develop qualitative approaches to represent environmental impacts where these cannot be quantified. Establish a framework to use these qualitative approaches going forward
3.Demonstrate the environmental impacts of ISIS' delivered scientific research, articulating how the developed methodology and approaches in 1. and 2. above have been applied. Ensure application of the methodology is robust and defend-able.
The environmental impact evaluation study should contain both quantitative and qualitative data, and evidence that will allow STFC to demonstrate the wide range of environmental outcomes and impacts that the UK's investment in ISIS has produced, and indications of key environmental impacts that may be expected in the future.
For clarity, this commission does not seek any carbon emissions analysis (footprint) from the consumption of energy at ISIS/STFC. ISIS' operations and the construction of instrumentation for ISIS are excluded from the scope of this study.
5. CPV Codes:
73000000 - Research and development services and related consultancy services.
6. NUTS Codes :
UKJ14 - Oxfordshire
7. Main Site or Location of Works, Main Place of Delivery or Main Place of Performance: Oxfordshire,
8. Reference Attributed by the Awarding Authority:
9. Estimated Value of Requirement: Category I: 50K to 100K
Currency: GBP
10. Deadline for Expression of Interest: 26/08/2022 14:00:00
11. Address to which they must be sent:
Not Provided
12. Other Information:
Other Information: The contracting authority considers that this contract may be suitable for economic operators that are small or medium enterprises (SMEs). However, any selection of tenderers will be based solely on the criteria set out for the procurement.
For more information about this opportunity, please visit the Delta eSourcing portal at:
https://ukri.delta-esourcing.com/tenders/UK-GB-Swindon:-UKRI-2287-Environmental-Impact-Evaluation-Study-of-ISIS-Neutron-and-Muon-Source/2WDDEZ3CND
To respond to this opportunity, please click here:
https://ukri.delta-esourcing.com/respond/2WDDEZ3CND
TKR-2022714-PRO-20606264
Suitable for VCO: No
Procedure Type:OPEN
Period of Work Start date: 19/09/2022
Period of Work End date: 18/09/2023
Is this a Framework Agreement?: no