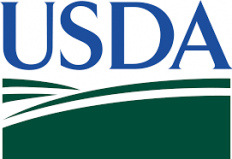 Door Replacement and Concrete Pad
Details
Sectors:
Civil Engineering
Contracting Authority Type:
Government / Public Sector
Budget:
US Dollar 100,000
Date posted:
09 Aug, 2022
Description
Notice ID
12405B22Q0361
Related Notice
Department/Ind. Agency
AGRICULTURE, DEPARTMENT OF
Sub-tier
AGRICULTURAL RESEARCH SERVICE
Office
USDA ARS SEA AAO ACQ/PER PROP
General Information
Contract Opportunity Type: Combined Synopsis/Solicitation (Original)
All Dates/Times are: (UTC-04:00) EASTERN STANDARD TIME, NEW YORK, USA
Original Published Date: Aug 08, 2022 01:27 pm EDT
Original Date Offers Due: Sep 02, 2022 10:00 am EDT
Inactive Policy: 15 days after date offers due
Original Inactive Date: Sep 17, 2022
Initiative:
None
Classification
Original Set Aside: Total Small Business Set-Aside (FAR 19.5)
Product Service Code: Z2AA - REPAIR OR ALTERATION OF OFFICE BUILDINGS
NAICS Code:
238350 - Finish Carpentry Contractors
Place of Performance:
Stoneville , MS
USA
Description
This is a combined synopsis/solicitation. The solicitation number is 12405B22Q0361 and is issued as a request for quotation (RFQ). This solicitation document incorporates those provisions and clauses in effect through Federal Acquisition Circular 2022-06. The associated NAICS Code is 238350 and the Small Business Size Standard is $16.5M.
The USDA, Agricultural Research Service, Southeast Area, Jamie Whitten Delta States Research Center in Stoneville, MS requires installation of new double doors, replacement of cool room doors and concrete pad. The Government intends to award a firm fixed price contract. The requirements are further detail in the attached Requirements Document.
SITE VISIT DATE: 22 August 2022 at 2:00 PM ET
(SITE VISIT ATTENDANCE IS MANDATORY TO PROVIDE AN OFFER ON THIS SOLICATION)
If you wish to attend the site visit please send an email to osvald.rodriguez@usda.gov with the title "12405B22Q0361 Site Visit Registration" with the attendee name(s), along with company information. Contractors must be registered to attend the site visit. If Contractors are not registered they will not be permitted on the site visit. The site visit registration deadline is August 17, 2022 at 10:00 AM ET, any registration request received after August 17, 2022 at 10:00 AM ET will not be accepted.
DOCUMENTS TO BE INCLUDED IN QUOTE: In order to be considered for award, Offerors shall respond by:
1) Addressing all of the requirements of the RFQ.
2) Have an Active SAM.gov registration and complete the Representations in FAR 52.204-24; the Representation and Certification section should also be completed electronically in the System for Award Management (SAM) at www.sam.gov.
REJECTION OF QUOTATION: Failure to demonstrate compliance will be caused to reject the quote without further discussions. All responsible sources may submit an offer and will be considered.
All sources wishing to quote shall furnish a quotation by 10:00 AM Eastern Time, 2 September 2022. Quotations are to be sent via email to Osvaldo Rodriguez at osvaldo.rodriguez@usda.gov.
Any amendment and documents related to this procurement will be available electronically at the Government Point of Entry (www.sam.gov).
Failure to provide the required information in the requested format may result in quotes not being considered for award.
Attached Provisions/Clauses apply to this RFQ and any subsequent award.
Contact Information

Contracting Office Address
141 EXPERIMENT STATION ROAD
STONEVILLE , MS 38776
USA