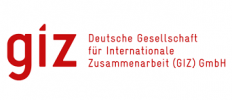 Deutsche Gesellschaft für Internationale Zusammenarbeit (Mauritania)
Details
Other offices:
Syria, Iraq, Djibouti, Zimbabwe, Germany, Peru, Paraguay, Colombia, Ecuador, Chile, Brazil, Bolivia, Dominican Republic, Nicaragua, Mexico, Honduras, Guatemala, El Salvador, Costa Rica, Montenegro, North Macedonia, Kosovo, Georgia, Bulgaria, Bosnia and Herzegovina, Ukraine, Azerbaijan, Armenia, Vietnam, UAE, Uzbekistan, Timor-Leste, Tajikistan, Saudi Arabia, Palestine / West Bank & Gaza, Pakistan, Nepal, Myanmar, Mongolia, Sri Lanka, Thailand, Lebanon, Laos, Kyrgyzstan, Cambodia, Kazakhstan, Turkey, Indonesia, China, Afghanistan, Uganda, Tunisia, Chad, Togo, Tanzania, South Sudan, Sudan, Somalia, Liberia, Zambia, Rwanda, Niger, Namibia, Mozambique, Morocco, Mali, Malawi, Madagascar, Libya, Sierra Leone, Lesotho, Dem. Rep. Congo, Guinea, Ghana, Cote d'Ivoire, Burundi, Botswana, Algeria, Egypt, Yemen, India, Cameroon, Nigeria, Albania, Ethiopia, Bangladesh, Jordan, Philippines, Senegal, Serbia, Kenya, Moldova, South Africa, Benin, Burkina Faso, Russia, Belgium
Address:
B.P. 5217 Nouakchott, Mauritania
E-mail(s):
giz-mauretanien@giz.de
Contact person:
Rainer Krischel, Country Director
Phone:
+222 45256725 , +222 45254423
Sectors:
Poverty Reduction
Description
The Deutsche Gesellschaft für Internationale Zusammenarbeit (GIZ) opened its office in the capital Nouakchott in 1991.
German-Mauritanian cooperation, which is undertaken on behalf of BMZ and receives financial contributions from the European Union, focuses on two priority areas:
Democracy, civil society and public administration

Environmental policy and the protection and sustainable management of natural resources

GIZ is supporting political reform processes in Mauritania. The goal is to introduce and establish the principles of transparency and good governance, focusing particularly on public financial management, municipal capacity building, and the extraction of mineral and fossil resources. It also fosters dialogue on, and respect for, human rights. On behalf of the German Federal Foreign Office, GIZ is assisting the Mauritanian Government with building the capacity of the police and expanding cooperation with Burkina Faso, Chad, Mali and Niger on police work.
Circumstantial eligible countries