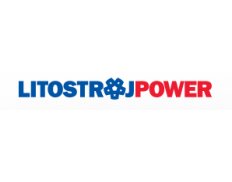 Details
Legal residence:
Slovenia
Types:
Consulting Organization
Funding agencies:
EBRD, EIB, IADB
Sectors:
Energy, Mechanical Engineering
About
Litostroj Power is a company for designing, building power plants and the production of energy and industrial equipment. The production program of the company comprise mainly water turbine, industrial and forming equipment and pumps for both new hydro energy facilities, such as the reconstruction of existing ones.
Litostroj Power's technology and passion for knowledge-oriented company with a strong research and development department. It is organized in co-ordinated medprojektno time, enabling a high level of fleksbilnosti to meet the client's needs and expectations.
The company is headquartered in Ljubljana, capital of Slovenia. Own production capacities for heavy processing elements of large dimensions, special handling and welding are among the important advantages of the company. All the stages of the production process, from design to NC processing are computerized, with continuous controlling of achieving the quality standards of safety and environmental protection.