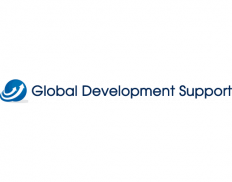 Global Development Support
Details
Types:
Consulting Organization
Funding agencies:
ADB, USAID, Other, US DoS, UN, CDC
Sectors:
Inst. Devt. & Cap. building, Programme & Resource Management, Risk Management (incl. insurance)
About
Global Development Support, LLC is established to provide comprehensive business development services to for-profit and non-profit organizations dedicated to the development and wellbeing of individuals and communities around the world. Established by a group of development professionals specializing in business development. Our mission is to assist in the development and implementation of culturally and environmentally appropriate sustainable health and development programs through stakeholders' participation using latest knowledge, innovations, and technology.