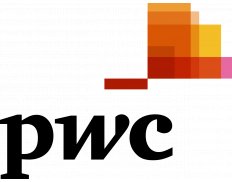 PwC - Caracas Espiñeira, Pacheco y Asociados (PricewaterhouseCoopers Venezuela)
Details
Legal residence:
Venezuela
Types:
Consulting Organization
Sectors:
Audit, Finance & Accounting
Nr. of employees:
1001-5000
Other offices:
Benin, Poland, Japan, Rwanda, Caribbean Netherlands, Turks and Caicos, Turkmenistan, Taiwan, Eswatini (Swaziland), South Korea, Sierra Leone, Senegal, Puerto Rico, Oman, New Caledonia, Monaco, Maldives, Malawi, Libya, Kyrgyzstan, Kuwait, Israel, Isle of Man, Ireland, Guinea, Guatemala, Aruba, Algeria, Bahrain, Fiji, Equatorial Guinea, El Salvador, Ecuador, Costa Rica, Congo, Channel Islands, Chad, Cayman Islands, British Virgin Islands, Bermuda, Belarus, Bangladesh, Chile, Peru, Gibraltar, Zimbabwe, Saudi Arabia, Switzerland, Zambia, New Zealand, UAE, Greece, Finland, Denmark, Canada, Austria, Laos, Honduras, Indonesia, Hong Kong, Morocco, Tunisia, Papua New Guinea, Myanmar, Japan, Uganda, Singapore, Pakistan, Bahamas, Liberia, Sudan, Lebanon, Barbados, Spain, Mexico, Egypt, Thailand, Norway, Angola, Portugal, Georgia, India, Nicaragua, Ghana, Kenya, Jamaica, Germany, Argentina, Ecuador, Bolivia, Trinidad and Tobago, Colombia, Paraguay, Uruguay, Moldova, Romania, Australia, Russia, Nigeria, Cape Verde, Botswana, USA, France, Italy, Gabon, Cambodia, Namibia, Costa Rica, Mozambique, Madagascar, Cameroon, Philippines, Netherlands, Dem. Rep. Congo, Dominican Republic, Palestine / West Bank & Gaza, Kosovo, Slovenia, Slovakia, Poland, Montenegro, Malta, Lithuania, Latvia, Estonia, Cyprus, Bulgaria, Bosnia and Herzegovina, Cote d'Ivoire, Vietnam, China, Saint Lucia, Mongolia, Luxembourg, Tanzania, Czech Republic, Hungary, South Africa, Brazil, Iraq, Panama, Azerbaijan, North Macedonia, Malaysia, UK, Mauritius, Kazakhstan, Sweden, Turkey, Serbia, Sri Lanka, Jordan, Albania, France, Armenia, Croatia, Belgium, Ukraine, Uzbekistan
About
PwC Espiñeira Pacheco y Asociados is an independent Venezuelan professional organization, member of the global network of PwC (PricewaterhouseCoopers).
In 1935 the American firm of Price Waterhouse opened its first office in Maracaibo and in 1946 it was formally established in Caracas. Subsequently, offices are set up in Valencia, Barquisimeto, Puerto Ordaz, Maracay and Puerto La Cruz.
With more than 75 years in Venezuela, we are the leading Firm of our profession in the Venezuelan market. We are aware of many of the most important business decisions of the country. This enriching experience, source of permanent improvement, whose benefits we transfer to our customers.