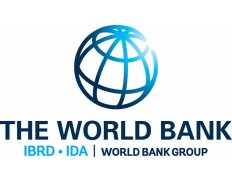 Greater Accra Resilient and Integrated Development Project: Consultancy Services to Improving Waste Management in Low Income Communities
Details
Category:
Consulting services
Sectors:
Pollution & Waste Management (incl. treatment)
Contracting Authority Type:
Government / Public Sector
Date posted:
02 Sep, 2019
Description
Project ID: P164330
Borrower/Bid No: GH-MWH-80965-CS-CQS
Ghana - P164330 - Greater Accra Resilient and Integrated Development Project - GH-MWH-80965-CS-CQS
Country: Ghana
Project Id: P164330
Project Name: Greater Accra Resilient and Integrated Development Project
Loan/Credit/TF Info.: IDA-V1450
Notice Version No.: 0
General Information
| | |
| --- | --- |
| Notice Type | Request for Expression of Interest |
| Borrower Bid Reference | GH-MWH-80965-CS-CQS |
| Bid Description | Consultancy Services to Improving Waste Management in Low Income Communities. |
| Language of Notice | English |
| Deadline for Application Submission Date | 2019/09/10 |
| Local Time | 16:30 |
| Selected category codes for product to be procured | 47131703-Sanitary waste receptacles |
Contact Information on Advertisement
| | |
| --- | --- |
| Organization/Department | Ministry of Works and Housing |
| Name | Ohene Sarfo |
| Title | Project Director |
| Address | Ministries Accra |
| City | |
| Province/State | |
| Postal Code | |
| Country | Ghana |
| Phone | 0246489796 |
| Fax | |
| Email | bartropbristow@gmail.com |
| Website | |
Detailed Information for Advertisement

MINISTRY OF WORKS AND HOUSING
GREATER ACCRA RESILIENT AND INTEGRATED DEVELOPMENT PROJECT
(IDA CREDIT No. 64100 GH)
REQUEST FOR EXPRESSIONS OF INTEREST
(CONSULTING SERVICES – FIRMS SELECTION)
Consulting Service for the Improvement of Waste Management in Low Income Communities
Reference No. GH-MWH-80965-CS-CQS
The Ministry of Works and Housing has applied for financing from the World Bank toward the cost of the Greater Accra Resilient and Integrated Development Project, and intends to apply part of the proceeds for consulting services.
The Project will be implemented through four-interrelated Components, namely:
Climate Resilient Drainage and Flood Mitigating Activities;

Solid Waste Management Capacity Improvements;

Participatory Upgrading of Targeted Flood Prone Low Income Communities and Local Government Support; and

Project Management.
The objectives of this assignment is to undertake a thorough assessment of existing solid waste management service in the selected communities along the Odaw river basin and develop a sustainable and cost effective service improvement plan for these communities. This shall include an assessment and design of a result-based community incentive mechanism to incentivize behaviour change by community members and service providers.
Specifically the assignment will be undertaken in the municipalities in the Greater Accra Region which fall within the Odaw Catchment. The focus of the study will be in the low-income communities within Accra Metropolitan Assembly, Ga Central, Ga West, La Nkwantanang Madina, Adenta, Ga East Municipalities and La Dadekotopon.
The consulting services ("the Services") include the design of a result-based community incentive mechanism to improve waste collection and positive behaviour within communities along the Odaw channel.
It is estimated that 15 professional staff-months will be required over a 6 months period. The assignment is expected to start in October, 2019.
The detailed Terms of Reference (TOR) for the assignment can be found at the Ministry's website: www.mwh.gov.gh. Hardcopies may be obtained from Room 59, Ground Floor, Ministry of Works and Housing within office hours.
The Ministry of Works and Housing now invites eligible consulting firms ("Consultants") to indicate their interest in providing the Services. Interested Consultants should provide information demonstrating that they have the required qualifications and relevant experience to perform the Services. The shortlisting criteria are:
Core business of the firm should be in waste management and related business.

At least 10 years in business

Relevant experience in the Waste Management Infrastructure development, Results-based financing (RBF) and Output Based Aid (OBA) schemes.

Technical and managerial capability of the firm.

Must have availability of appropriate skills among staff.
Key Experts will not be evaluated at the shortlisting stage.
The attention of interested Consultants is drawn to Section III, paragraphs, 3.14, 3.16, and 3.17 of the World Bank's "Procurement Regulations for IPF Borrowers" July 2016 revised November 2017 and August 2018 ("Procurement Regulations"), setting forth the World Bank's policy on conflict of interest. In addition, please refer to the following specific information on conflict of interest related to this assignment as per paragraph 3.17 of the Procurement Regulations.
Consultants may associate with other firms to enhance their qualifications, but should indicate clearly whether the association is in the form of a joint venture and/or a sub-consultancy. In the case of a joint venture, all the partners in the joint venture shall be jointly and severally liable for the entire contract, if selected.
A Consultant will be selected in accordance with the Consultants Qualification Selection (CQS) Method set out in the Procurement Regulations.
Further information can be obtained at the address below during office hours 09:00 to 4:30 p.m. local time.
Expressions of interest must be delivered in a written form to the address below (in person, or by mail, or by e-mail) by September 10, 2019.
The Chief Director,
Ministry of Works and Housing,
Greater Accra Resilient and Integrated Development Project
P. O. Box MB 43,
Ministries Post Office, Accra
Attn: Project Coordinator
Procurement Unit,
Ground Floor, Room 59
Tel: +233 (0)24 648 9796
E-mail: oksarfo@yahoo.com
fboateng61@yahoo.com