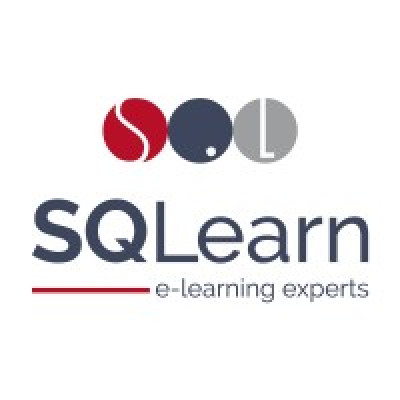 A Greek SME would like to partner up for a project promoting Gender Equality in Sport
Details
Project locations:
Africa, Asia, EU 27, Europe Non EU 27, Latin America and the Caribbean, Northern America, Oceania
Sectors:
Gender, Social Development, Grants & Grant Schemes
Partner types:
Academic Institution, Consulting Organization, NGO, Other
Partner locations:
Africa, Asia, EU 27, Europe Non EU 27, Latin America and the Caribbean, Northern America, Oceania
Description
Who we are: We are a Greek SME company that specializes in providing high reliability learning technologies since 2006. We are interested in joining a consortium by offering our expertise in custom e-learning courses, MOOC courses, integrated Learning Management Systems, development of serious games, VR & AR, 3D simulations & game-based training development that could consist a useful tool of any desirable training goal.
Project we are interested in:
Programme: Erasmus+ Programme (ERASMUS)
Call: #BeInclusive EU Sport Awards (ERASMUS-SPORT-2022-BE-INCLUSIVE-SPORT-AWARDS)
#BeInclusive - Promoting Gender Equality in Sport "Be Equal"
Scope:To reward projects promoting the empowerment and participation of women and girls in sport. This category would celebrate role models who make gender equality a reality by setting an inspiring example. This directly follows the Report of the HLG on gender Equality in Sport.
The #BeInclusive EU sport Awards 2022 aim to reward and give visibility to the best projects that have successfully supported inclusion through sport. Projects can include disadvantaged, marginalized or underprivileged groups such as individuals with difficult social, economic or educational backgrounds, people with a disability, health problems or cultural differences, etc.
This #BeInclusive EU sport Awards will also support gender equality. It will also contribute to Peace through the integration of migrants and refugees.Besides rewarding specific organisations the #BeInclusive EU sport Awards 2022 will also give visibility and support the dissemination of innovative ideas, initiatives and best practices throughout Europe.
This competition concerns any organisation or public authority (individuals are not eligible) which has successfully developed a sport project aimed at inclusion, carried out in the EU Member States or third countries associated to the programme. The projects will not necessarily be transnational projects nor will necessarily be EU-supported.
More info find here