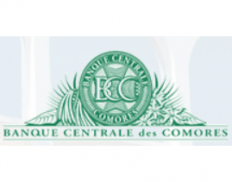 Central Bank of Comoros / Banque centrale des Comores
Details
Address:
BP 405 Moroni, Union des Comores
E-mail(s):
supervision.bancaire@banque-comores.km
Contact person:
Direction de la Supervision Bancaire et de la Réglementation
Sectors:
Banking, Finance & Accounting
Nr. of employees:
201-500
Types:
Financial Institution
Description
The monetary cooperation between France and the Comoros is governed by the agreement signed between the two countries on November 23, 1979. The bases of this cooperation are based on:
- the unlimited guarantee given by the French Treasury, reflected by the unlimited convertibility of the currency issued by the Central Bank of the Comoros,
- the fixed parity between the Comorian Franc and the Euro, without limitation of amount,
- the free transferability of funds within the Franc Zone,
- Centralization of BCC's foreign exchange reserves with the French Treasury (at least 65% of reserves). These assets benefit from a currency exchange guarantee vis-à-vis the DTS, the operating methods of which are defined in the transaction account agreements.
The monetary cooperation confers:
- monetary stability with the outside world, and an opening with the economies of the Euro zone,
- monetary policy to ensure price stability with relatively low inflation rates,
- a well defined monetary discipline in the statutes of the BCC,
- integration in the countries of the Franc Zone
- exchange regulations which closely regulate the holding of foreign currency assets. Thus, Franc zone banks, although majority owned by foreign parent companies, have very little exposure to the risk of international markets, since the majority of their resources are of domestic origin (household deposits) and the majority their jobs correspond to local activities (loans granted to resident enterprises).
Circumstantial eligible countries
By Tender Sectors and Organization Types
By Grant Sectors and Organization Types