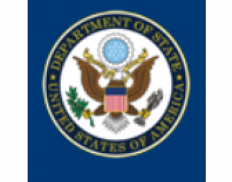 U.S. Embassy in Trinidad and Tobago
Details
Office:
Trinidad and Tobago
Address:
15 Queen's Park West Port of Spain Trinidad and Tobago
E-mail(s):
poscommercial@state.gov
Contact person:
Commercial Representative
Sectors:
Regional Integration, Trade
Description
Trinidad and Tobago is an important actor in the Caribbean and, more broadly, in the hemisphere; and the U.S. enjoys a robust economic relationship with the country. The Commercial/Economic Section shares information on U.S. policy with the government of Trinidad and Tobago, and consults and cooperates with the Ministries of Trade and Industry, Energy, Finance and other government entities on items of mutual interest and concern.
The Embassy also partners with the U.S. Department of Commerce's Commercial Service in Santo Domingo to promote the export of U.S. goods and services and assist small and medium-sized U.S. companies achieve export success. Please note that counseling or other information provided by our office does not relieve business executives of the need to research business prospects independently and obtain expert advice from local legal, accounting, or other private advisors before undertaking business transactions.
Commercial Services
For U.S. Companies:
The President's National Export Initiative aims to double exports over five years by marshaling Federal agencies to prepare U.S. companies to export successfully, connect them with trade opportunities and support them once they do have exporting opportunities.
The U.S. Commercial Service offers customized solutions to help U.S. exporters, particularly small and medium sized businesses, successfully expand exports to new markets. Under a Memorandum of Understanding between the U.S. Department of State and the U.S. Commercial Service, the Political/Economic Section at the U.S. Embassy in Port of Spain, Trinidad and Tobago performs the following services on behalf of U.S. exporters:
Gold Key Matchmaking Service
International Partner Search (Prequalified business contacts)
International Company Profile due diligence reports
Initial Market Check (preliminary market potential information)
Single Company Promotion (launch, seminar or reception)
International Buyer Program (Matchmaking events held at major US trade shows)
Circumstantial eligible countries