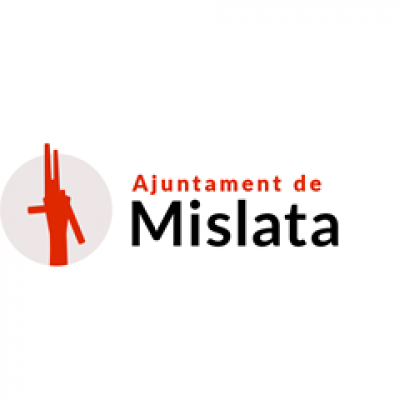 Ajuntament de Mislata / Mislata Town Hall
General
Country strategy papers
•
0
Details
Address:
Plaza de la Constitución, 8 46920 Mislata
E-mail(s):
ayuntamiento@mislata.es
Awards in:
Bulgaria, Cyprus, France, Greece, Italy, Poland, Portugal, Romania, Slovenia, Spain, Sweden
Sectors:
Public Administration
Description
Mislata is a city in the Valencian Community, Spain. It has borders with the city of València and Quart de Poblet in the west and Xirivella in the south.
In recent decades it has gone from being a village in the Horta region of the Valencian Community, to the most densely populated borough in Spain and one of the ten most densely populated in Europe, with a population of 43,363 (2006 figures) spread across 2.1 km².
Mislata is well connected with central València. In addition to several bus routes, Mislata now has two metro stations, Mislata and Mislata-Almassil. A third station, Nou d'Octubre is nearby. Mislata is the only town outside the city of València to be categorised as "zone A" by the private taxi system.
Mislata City Council is 41 years old. The company Ayuntamiento De Mislata located at Plaza Constitucion, 8, MISLATA, VALENCIA. Its CNAE activity is defined as 8411 - General activities of the Public Administration.
Circumstantial eligible countries