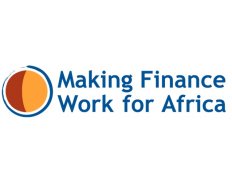 Making Finance Work for Africa (MFW4A)
Details
Address:
Immeuble CCIA - Rue Jean Paul II Abidjan, Cote D'Ivoire (Ivory Coast)
E-mail(s):
secretariat@mfw4a.org
Contact person:
David Ashiagbor, Partnership Coordinator
Sectors:
Agriculture, Finance & Accounting, SME & Private Sector, Trade
Description
The MFW4A Partnership is dedicated to supporting the efforts of African countries to strengthen their financial sector by coordinating and facilitating financial sector development initiatives, promoting closer collaboration among development partners, and fostering exchanges among African stakeholders.
Initially welcomed at the Heilgendamm G8 summit in October 2007, the MFW4A Partnership recognizes the role of the financial sector in driving private investment, economic growth and employment generation. Today, thirteen multilateral and bilateral development partners support the Partnership with a shared common vision to overcome fragmentation and increase efficiency and effectiveness to develop the financial sector in Africa.
To help support the activities of the Partnership, a Secretariat was established in 2008, and is now hosted at the African Development Bank in Abidjan, Côte d'Ivoire.
MFW4A is a multi- donor funded initiative hosted at the African Development Bank that seeks to deepen the financial sector in Africa and make finance work African economies
Circumstantial eligible countries
By Tender Sectors and Organization Types
By Grant Sectors and Organization Types