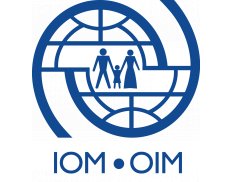 IOM - International Organization for Migration (Tunisia)
General
Country strategy papers
•
0
Details
Other offices:
Vietnam, Rwanda, Cambodia, Bulgaria, Central African Republic, Papua New Guinea, El Salvador, Burkina Faso, Costa Rica, Mauritius, Zambia, Uganda, Spain, Armenia, Colombia, Timor-Leste, Zimbabwe, Cyprus, Turkmenistan, Hong Kong, Mozambique, Bosnia and Herzegovina, Bahrain, Thailand, Kazakhstan, Belarus, Italy, Mali, Algeria, Guinea, Cote d'Ivoire, Tajikistan, Ethiopia, Syria, Mauritania, Gambia, Lebanon, Djibouti, China, Jordan, Burundi, Cameroon, Sierra Leone, Sri Lanka, Nigeria, Georgia, Micronesia, Kuwait, Tanzania, Dem. Rep. Congo, Egypt, Haiti, Malaysia, Senegal, Vanuatu, Mongolia, South Sudan, Morocco, Sudan, Afghanistan, Bolivia, Yemen, Ghana, Libya, Iraq, Australia, Switzerland, UK, Kenya, USA, Uzbekistan, Myanmar, Germany, Philippines, Thailand, North Macedonia, Somalia, Austria, Liberia, Pakistan, Bangladesh, Ukraine, Nepal, Belgium, Serbia, Slovenia, Azerbaijan, Greece, Turkey, Kosovo
Address:
6, Rue du Lac le Bourget Les Berges du Lac 1053 Tunis
E-mail(s):
iomtunis@iom.int
Phone:
+216.71 86 03 12; +216.71 96 03 13
Sectors:
Civil Society & NGOs, Humanitarian Aid & Emergency, Migration, Social Development
Description
Created in 1951, the International Organization for Migration (IOM) is the main intergovernmental organization active in the migratory scene. On 19 September 2016, IOM became a related organization of the United Nations.
IOM now has 172 Member States.

IOM's 2017 program budget exceeds US $ 1.8 billion.

This sum is used to fund more than 3300 programs in progress.

The staff engaged in operations amounts to 10,500 staff members.

The organization has more than 480 offices in the field, covering more than a hundred countries.

IOM's mission to Tunisia was established in March 2001 following the accession of the Republic of Tunisia to IOM in June 1999. This was the first IOM representation in the Maghreb.

IOM Tunis is part of the UN Country Team and works closely with UN agencies and civil society actors, such as Tunisian associations and NGOs. IOM also provides technical expertise to the Tunisian authorities in a variety of migration-related areas and works closely with various ministries and public institutions.
Circumstantial eligible countries