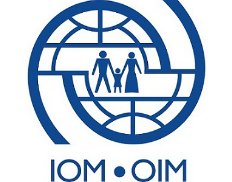 Evaluation of INCODER programs and projects. Echo 644
Details
Sectors:
Monitoring & Evaluation
Categories:
Consulting services
Date posted:
Mar 30, 2023
Description
Detailed description of the project:
Identify references and establish additional minimum requirements to advance evaluation processes of investment programs and projects. Design the route and tools required for the development of evaluations of investment programs and projects, including the formulation, contracting, follow-up, dissemination and inclusion of the lessons learned and recommendations resulting from the evaluations.
Define the criteria and methodologies to evaluate the investment programs prioritized by INCODER in its four lines of action; access to land, land suitability, productive projects and ethnic issues; according to the characteristics of the different types of Programs and Projects. Validate the evaluation strategy based on the implementation of the defined tools, criteria and methodologies, focusing on an INCODER investment project (pilot evaluation). Generate a mechanism for transferring the evaluation strategy to key actors within the organization. Socialization of the strategy designed and implemented for the evaluation of INCODER programs and projects, within INCODER and with MADR. and the DNP.