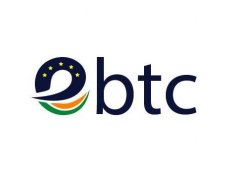 Member
EBTC - European Business and Technology Centre
Member
Details
Types:
Consulting Organization
Funding agencies:
FCDO, EC, Other
Sectors:
Culture, Energy, Environment & NRM, Industry, Commerce & Services, Logistics, Marketing, Pollution & Waste Management (incl. treatment), Programme & Resource Management, Research, Roads & Bridges, Rural Development, Science & Innovation, SME & Private Sector, Social Development, Trade, Transport, Urban Development, Vehicles, Water & Sanitation, Water Navigation & Ports & Shipping, Youth
About
EBTC was institutionalised as a multi stakeholder project in 2008 and co-funded by the European Commission that transitioned into an independent not-for-profit organisation.
EBTC contributes to the economic ecosystem of the fastest growing economy and its natural partners for a multilateral cooperation, through collaborations for sustainable technologies and innovations.
EBTC's collaborative platforms, clusters and body of knowledge cater to the demands of governments and the private sector for enhanced economic activity. EBTC is self-sustainable and uniquely positioned as an enabler for economic development and opportunities.
Recruitment Overview
No information available