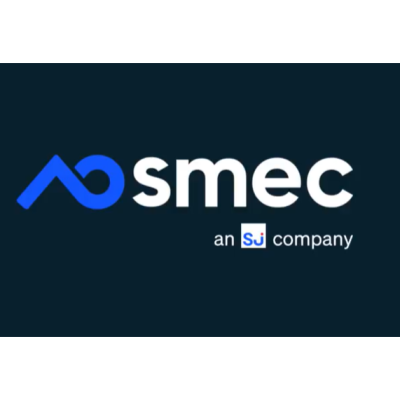 SMEC International Pty. Ltd. (Australia HQ) / Snowy Mountains Engineering Corporation Ltd
General
Partners/Competitors
•

1001
General
Partners/Competitors
•
1001
Details
Legal residence:
Australia
Types:
Consulting Organization
Funding agencies:
ADB, AfDB, DFAT Australia, EBRD, EC, EIB, KFW, MCC, NDF, NZAID, USAID, WB, Other, AFD, NORAD, NHA, DBSA, JICA, SADC, AIIB
Sectors:
Civil Engineering, Energy, Environment & NRM, Mining, Social Development, Transport, Urban Development, Water & Sanitation
Nr. of employees:
5001-10000
Other offices:
Tajikistan, Namibia, Morocco, South Sudan, Afghanistan, Cambodia, Lesotho, Malawi, Germany, Australia, Georgia, Azerbaijan, Singapore, Ethiopia, Uganda, Pakistan, Malaysia, Nigeria, Zambia, Myanmar, Sri Lanka, Rwanda, New Zealand, Mongolia, Pakistan, South Africa, Philippines, Mozambique, Ghana, Botswana, Kazakhstan, Indonesia, Bangladesh, Papua New Guinea, Tanzania, Kenya, India, Vietnam
About
SMEC, a member of the Surbana Jurong Group, has a reputation for technical excellence and is ranked among the world's top engineering design firms.
Joining forces with Surbana Jurong in August 2016, we have extended our service offering to provide global consultancy expertise in urban, infrastructure and management advisory.
Our partnership has created a talent pool of 13,000 dedicated people working across a network of 110 offices in more than 40 countries throughout Asia, Australia, the Middle East, Africa and the Americas.
Passionate about creating value, we constantly strive to redefine our standards of excellence.
Our projects help to generate economic wealth and provide essential infrastructure services in some of the world's fastest growing economies. By combining in-house expertise with state-of-the-art technology and systems, we deliver innovative solutions to a range of industry sectors, including:
• Transport • Water & Environment • Energy & Resources • Built Environment • Management Services
At SMEC, we believe that people are our best asset and are committed to promoting an inclusive workplace culture. We provide a progressive and challenging environment, with opportunities for training and development. Whether you're just starting out or an experienced professional, SMEC offers a platform for your future.