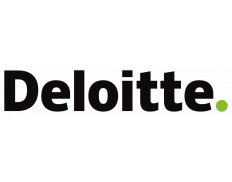 Details
Legal residence:
Colombia
Types:
Consulting Organization
Funding agencies:
IADB, WB
Sectors:
Audit, Electrical Engineering, Energy, Environment & NRM, Industry, Commerce & Services, Information & Communication Technology, Mining, Telecommunications
Nr. of employees:
5001-10000
Other offices:
Burundi, South Sudan, Pakistan, Tunisia, India, Thailand, Israel, New Zealand, Timor-Leste, Togo, Germany, Bangladesh, Lebanon, Saudi Arabia, Iceland, Finland, Malta, Malaysia, Lithuania, Latvia, Estonia, El Salvador, Cambodia, Austria, Gabon, Malawi, Madagascar, Congo, Morocco, Slovenia, Jordan, Papua New Guinea, Tunisia, Cayman Islands, Bermuda, US Virgin Islands, Barbados, Mauritius, Belarus, Algeria, Dem. Rep. Congo, Uzbekistan, Japan, Sweden, Philippines, Ireland, Indonesia, Venezuela, Honduras, Guatemala, Dominican Republic, Chile, Canada, Ecuador, Switzerland, Denmark, Australia, Italy, Trinidad and Tobago, Singapore, China, Zambia, Ghana, Germany, Zimbabwe, South Korea, Portugal, Peru, Armenia, Panama, Greece, Palestine / West Bank & Gaza, UK, Bolivia, Slovakia, Norway, Angola, Benin, Mongolia, Namibia, Montenegro, Paraguay, Bosnia and Herzegovina, UAE, Tajikistan, Uruguay, Kyrgyzstan, Mexico, Brazil, Cameroon, Luxembourg, Nigeria, Botswana, Cyprus, Nicaragua, Moldova, Uganda, Spain, Tanzania, Mozambique, Egypt, Kazakhstan, Bulgaria, Turkey, North Macedonia, Kenya, Bahrain, Jamaica, Gambia, South Africa, Romania, Costa Rica, Ukraine, Kosovo, France, Russia, Argentina, Caribbean Netherlands, Serbia, Croatia, Belgium, Azerbaijan, Cote d'Ivoire, Albania, Netherlands, India, Georgia, Poland, Czech Republic, Hungary, Vietnam, Senegal, USA
About
Deloitte was founded in Bogotá on April 13, 1959. It was originally incorporated under the name of Deloitte Plender Haskins & Sells. For the year 1965, the firm opened its first office in Medellín. In 1970 the office of Cali was opened and in the nineties the office of Barranquilla.
In 2002 the merger between Deloitte & Touche and Arthur Andersen was carried out, resulting in a strong increase in clients, revenues and number of staff, thus responding to the new demands of the market and the professional services environment. With very positive rates of sustainability and, of course, growth, the firm currently has four offices in Colombia: Bogotá, Cali, Medellín and Barranquilla, and more than 1,600 professionals. It is also positioned as one of the leading firms in the professional services market in the country.
113 Partners and Competitors found for this organization.
Full access to Partners and Competitors information is provided to Members only.
Please contact our Membership Department for more information on how to become a member.