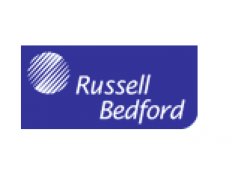 Russell Bedford International
Details
Types:
Consulting Organization
Sectors:
Audit, Finance & Accounting
Nr. of employees:
1001-5000
About
Established in 1983, Russell Bedford is a global network of independent firms of accountants, auditors, tax advisers and business consultants. Ranked as one of the world's top accounting networks, Russell Bedford is represented by some 600 partners, 5000 staff and 290 offices in more than 100 countries in Europe, the Americas, the Middle East, Africa and Asia-Pacific. All Russell Bedford affiliates are well-established firms offering international business advice and services to local and multinational clients. Most provide a full range of services comprising accounting, auditing, tax advice, general business guidance and financial consulting. In addition, many have special expertise in particular fields, such as international taxation or information technology. In January 2008 Russell Bedford International was been named one of the first 17 full members of the IFAC Forum of Firms after reporting it has implemented a globally coordinated quality assurance programme, committed to the use of International Standards on Auditing (ISAs), and met other specific ethics requirements.