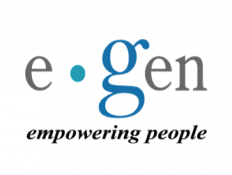 Member
e.Gen Consultants Ltd. (HQ)
Member
Details
Legal residence:
Bangladesh
Types:
Consulting Organization
Funding agencies:
ADB, AfDB, DFAT, FCDO, EC, EIB, KFW, MCC, USAID, WB, AFD, GIZ, ISDB, IFAD, JICA
Sectors:
Administration, Advocacy, Agriculture, Banking, Civil Engineering, Decentralization & Local Development, Disaster Reduction , Education, Energy, Environment & NRM, Finance & Accounting, Fisheries & Aquaculture, Gender, Information & Communication Technology, Inst. Devt. & Cap. building, Labour Market & Employment, Macro-Econ. & Public Finance, Micro-finance, Monitoring & Evaluation, Procurement, Public Administration, Research, Rural Development, SME & Private Sector, Social Development, Tourism, Trade, Training, Transport, Urban Development, Water & Sanitation, Youth
About
e.Gen Consultants Ltd. is an ISO 9001:2015 certified, multidisciplinary management consulting firm, with footsteps in 24 countries across 4 continents. e.Gen thrives in its contribution towards helping the society grow at large, and empowering people through its involvement in key critical growth sectors. The firm specializes in various cross-sector expertise including Feasibility Assessment, Capacity Development, Monitoring & Evaluation, Project Implementation, Impact Evaluation, Policy Development, etc.
Our Vision:
To support continuous and sustainable development of business entities, communities and institutions through innovation, engagement and environment.
Our Mission:
To help clients achieve developmentmgoals by providing value additive and innovative consulting services.
Hallmark of Confidence:
Various bilateral, multilateral development partners and NGOshave trusted e.Gen with implementing their aid assistance with efficacy, efficiency and reliability. With their support, e.Gen has enabled numerous small and large government/ non-government agencies and underprivileged parts of the society in achieving measures towards growth and sustainability. Some of those clients include big nameslike World Bank, Asian Development Bank, USAID, DFID, GIZ, JICA, and UNDP among others. According to ADB Fact Sheet-Bangladesh 2015-2019, e.Gen has been ranked as the top international consulting firm from Bangladesh securing more than $28 million worth of international and national projects funded by ADB in multidisciplinary sectors.
Core Areas of Expertise:
Projects executed by e.Gen primarily concentrate on high-growth potential sectors having significant impact in socio-economic development. Some of the key segments of operation include: Power and Energy, Education and Skills Development, Finance and Risk, Social and Economic Development, Agriculture, Environment and Natural Resources, Information Communication Technology, Infrastructure and Transport.
Global Footprint:
e.Gen has been operating internationally in 24 countries across 4 continents for a multitude of multilateral/ bilateral development partners, government, public and private agencies. The list of countries include, Austria, Australia, Bangladesh, Maldives, Myanmar, Iraq, Federated States of Micronesia, Tunisia, Turkey, Afghanistan, India, Cambodia, Indonesia, Mongolia, Nepal, Philippines, Nigeria, Pakistan, Sri Lanka, Sierra Leone,Uzbekistan, UAE, Vietnam and Timor-Leste.
Seal of Quality:
e.Gen has a continuous focus on its quality. In order to harness the best management consulting practices, and also maintain strict quality regulations, it has acquired ISO 9001:2015 certification in project management and management consulting, and maintains strict quality assurance policies through proper monitoring & evaluation guidelines. Internal and external audits are conducted to ensure adherence to the policy.