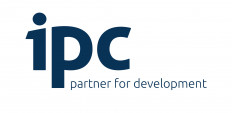 Member
IPC - Internationale Projekt Consult GmbH
Member
General
Partners/Competitors
•

165
General
Partners/Competitors
•
165
Details
Types:
Consulting Organization
Funding agencies:
SFD, ADB, AfDB, EBRD, EC, EIB, IFC, IADB, KFW, WB, Other, AFD, CDB, GIZ, UNOPS, SDC, UNIDO, OECD, NPO, GGGI, IOM, Gates Foundation
Sectors:
Agriculture, Banking, Education, Energy, Environment & NRM, Finance & Accounting, Gender, Micro-finance, Risk Management (incl. insurance), Rural Development, SME & Private Sector, Training
About
Founded in 1980, IPC builds on a tremendous track record of successfully implemented projects and strong partnerships around the world with development and donor organisations as well as financial and educational institutions. Our current success is therefore clearly based on the institutional expertise we have accumulated over more than 35 years of development work. However, although we are best known for our achievements in microfinance and SME finance, particularly in downscaling commercial banks and our greenfield activities to build the ProCredit banks, the true strength at IPC is our ability to use this knowledge today to develop holistic, sustainable solutions tailored to the local context and specific needs of our customers.
Our mission is to provide high quality solutions, systemic capacity building and other institutionalised support in the fields of development finance, environment & energy as well as training & skill development. We want to be a reliable partner for development for all our clients, as we are convinced that this will allow us to contribute in the best possible way to sustainable economic development across the globe. Our mission and value statements unite, guide and drive us in our daily operations:
Setting standards for responsible finance
Advancing economic and environmental sustainability
Transmitting entrepreneurial values to drive development
Empowering people through education
Contributing to climate and environmental protection
Building partnerships for institutional development