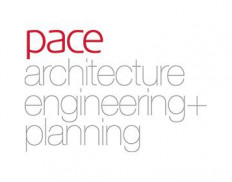 Member
Pace Architecture Engineering + Planning (Pan Arab Consulting Engineers)
Member
Details
Funding agencies:
AfDB, EBRD, EC, WB, Other, JICA
Sectors:
Civil Engineering
Nr. of employees:
501-1000
About
Pace is a multi disciplinary organization with a reputation for providing effective, efficient and professional services to a wide range of public and private sector clients. Pace has a completely integrated in house capability of expertise to offer a diversity of professional services in the following fields: Master planning & Urban design; Architecture; Engineering (Structural, Electrical, Mechanical and Public Health); Landscape Design.PACE experience spans projects that are diverse in scale and settings. They range from private villas to large scale government and commercial buildings to roads and infrastructure. Since 1968, Pace has developed and gained both respect of its clients and recognition as an international professional consulting firm. The skills and technical abilities that PACE inhibits at present can be attributed to the high standard of goals set forth by its founders. PACE strives for excellence in every assignment undertaken by introducing advanced and proven techniques to secure the best possible results.
87 Partners and Competitors found for this organization.
Full access to Partners and Competitors information is provided to Members only.
Please contact our Membership Department for more information on how to become a member.