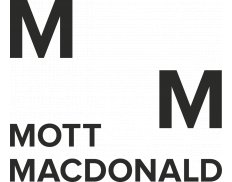 Member
Mott MacDonald Limited Branch (Albania)
Member
Details
Types:
Consulting Organization
Sectors:
Environment & NRM, Risk Management (incl. insurance), Training
Other offices:
Saint Vincent and the Grenadines, South Korea, Egypt, Rwanda, Somalia, Sierra Leone, Afghanistan, Ghana, Nepal, Uganda, South Sudan, Ethiopia, Belgium, Pakistan, Colombia, Luxembourg, Ukraine, Thailand, Taiwan, Qatar, Philippines, Oman, Norway, Nigeria, New Zealand, Mozambique, Mongolia, Mauritius, Malaysia, Kuwait, Japan, Ireland, Hong Kong, Canada, Botswana, Bahrain, Bangladesh, France, UAE, Bulgaria, Czech Republic, Indonesia, Brazil, USA, South Africa, Singapore, Romania, Hungary, Australia, Kenya, India, Poland, China, Russia, Turkey, Serbia, UK, Netherlands
About
We have been contributing to development in Albania for nearly 20 years. Our initial projects were in the water sector, and today we're also active in the country's transport, power, environment, and urban development sectors.