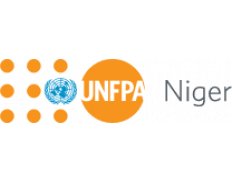 United Nations Population Fund (Niger)
Details
Other offices:
Switzerland, Malaysia, Central African Republic, Ethiopia, South Africa, Eswatini (Swaziland), Gambia, Bosnia and Herzegovina, Equatorial Guinea, Turkmenistan, Uruguay, Cuba, Benin, Kazakhstan, Guinea-Bissau, Venezuela, Namibia, Chile, Tunisia, Botswana, El Salvador, Sao Tome and Principe, Eritrea, Laos, Guinea, Sierra Leone, Russia, Nigeria, Jamaica, Maldives, Rwanda, Sudan, North Korea, Timor-Leste, Guatemala, Paraguay, India, Algeria, Madagascar, Chad, Belarus, Cote d'Ivoire, Romania, Haiti, Honduras, Indonesia, Peru, Comoros, Mexico, Georgia, South Sudan, Argentina, Azerbaijan, Nepal, Liberia, Iraq, Thailand, Burkina Faso, Mauritania, Tajikistan, Uzbekistan, Colombia, Somalia, Zambia, Egypt, North Macedonia, Armenia, Ethiopia, Syria, Uganda, Panama, Dominican Republic, South Africa, China, Malawi, Palestine / West Bank & Gaza, Bangladesh, Dem. Rep. Congo, Mongolia, Kyrgyzstan, Togo, Morocco, Cambodia, Lebanon, Philippines, Mali, Jordan, Bolivia, Brazil, Afghanistan, Yemen, Pakistan, Tanzania, Turkey, Myanmar, Ukraine, USA, Fiji, Libya, Congo, Mozambique, Kenya, Albania, Burundi, Moldova, Denmark, Zimbabwe, Belgium, Senegal, Ghana, Lesotho, Sri Lanka, Nicaragua, Oman, Cameroon, Vietnam
Address:
Unfpa - B.p: 11207, Niamey, 428 Avenue Du Fleuve Niger, Maison Des Nations Unies
E-mail(s):
CLESCA@UNFPA.ORG
Contact person:
Monique Clesca, Representative
Sectors:
Gender, Health, Human Rights, Humanitarian Aid & Emergency, Youth
Description
UNFPA is the lead agency of the UN for the realization of a world where every pregnancy is desired, every birth is safe, and the potential of every young person is fulfilled.UNFPA, the United Nations Population Fund, is an international development agency that promotes the right of every woman, man and child to enjoy a life of health and equal opportunity. UNFPA supports countries in using population data for policies and programmes to reduce poverty and to ensure that every pregnancy is wanted, every birth is safe, every young person is free of HIV/AIDS, and every girl and woman is treated with dignity and respect.
UNFPA supports:
1. Reproductive health care for women and youth in more than 150 countries - more than 80 percent of the world's population.
2. The health of pregnant women, especially the 10 to 15 million who face fatal complications every year.
3. Reliable access to modern contraceptives that benefits 20 million women a year.
4. Training thousands of health workers to ensure that at least 80 percent of all deliveries are supervised by qualified assistants.
5. The prevention of gender-based violence affecting 1 in 3 women.
6. The abandonment of female genital mutilation, which affects 3 million girls every year.
7. Preventing teenage pregnancy, which is the leading cause of death among girls aged 15-19.
8. Efforts to end child marriage that could affect about 70 million girls over the next 5 years.
9. The distribution of safe birth kits, dignity kits and other relief materials for survivors of conflicts and natural disasters.
10. Censuses, data collection and analysis essential for development planning.
Circumstantial eligible countries