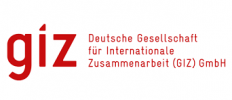 Deutsche Gesellschaft für Internationale Zusammenarbeit (Thailand)
Details
Other offices:
Syria, Iraq, Djibouti, Zimbabwe, Germany, Peru, Paraguay, Colombia, Ecuador, Chile, Brazil, Bolivia, Dominican Republic, Nicaragua, Mexico, Honduras, Guatemala, El Salvador, Costa Rica, Montenegro, North Macedonia, Kosovo, Georgia, Bulgaria, Bosnia and Herzegovina, Ukraine, Azerbaijan, Armenia, Vietnam, UAE, Uzbekistan, Timor-Leste, Tajikistan, Saudi Arabia, Palestine / West Bank & Gaza, Pakistan, Nepal, Myanmar, Mongolia, Sri Lanka, Lebanon, Laos, Kyrgyzstan, Cambodia, Kazakhstan, Turkey, Indonesia, China, Afghanistan, Uganda, Tunisia, Chad, Togo, Tanzania, South Sudan, Sudan, Somalia, Liberia, Zambia, Rwanda, Niger, Namibia, Mozambique, Mauritania, Morocco, Mali, Malawi, Madagascar, Libya, Sierra Leone, Lesotho, Dem. Rep. Congo, Guinea, Ghana, Cote d'Ivoire, Burundi, Botswana, Algeria, Egypt, Yemen, India, Cameroon, Nigeria, Albania, Ethiopia, Bangladesh, Jordan, Philippines, Senegal, Serbia, Kenya, Moldova, South Africa, Benin, Burkina Faso, Russia, Belgium
Address:
193/63 Lake Rajada Office Complex (16th floor) New Ratchadapisek Road, Klongtoey Bangkok 10110
E-mail(s):
giz-thailand@giz.de
Contact person:
Tim Mahler, Country Director
Phone:
+66 2 661 9273 , +66 2 661 9281
Sectors:
Poverty Reduction
Description
Germany and Thailand can look back on almost 60 years of cooperation for sustainable development. GIZ's Academy for International Cooperation (AIZ) has established a training facility in Bangkok.
The Government of Thailand has embraced the concept of the 'sufficiency economy', which, while supporting economic growth, aims to ensure that the Thai people – particularly in rural communities – achieve greater self-sufficiency and reduce their reliance on international trade.
Thailand is now a donor, rather than a beneficiary, of international cooperation. GIZ currently focuses on three priority areas here:
Climate: Thailand aims to reduce its greenhouse gas emissions and improve its adaptation to climate change. Key areas of activity are climate policy, energy efficiency, renewable energies, refrigeration technology and sustainable water resources management.

Triangular cooperation: Together with Germany, Thailand is supporting projects and programmes in third countries, with a focus on issues such as SME development and vocational training.

Thailand now plays a leading role in the ASEAN region and hosts the United Nations Economic and Social Commission for Asia and the Pacific. Transport, agriculture, disaster risk reduction and optimisation of urban resources management are areas of cooperation here.

Circumstantial eligible countries