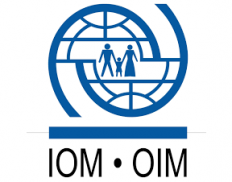 International Organization for Migration (Kuwait)
General
Country strategy papers
•
0
Details
Other offices:
Vietnam, Rwanda, Cambodia, Bulgaria, Central African Republic, Papua New Guinea, El Salvador, Burkina Faso, Costa Rica, Mauritius, Zambia, Uganda, Spain, Armenia, Colombia, Timor-Leste, Zimbabwe, Cyprus, Turkmenistan, Hong Kong, Mozambique, Bosnia and Herzegovina, Bahrain, Thailand, Kazakhstan, Belarus, Italy, Mali, Algeria, Guinea, Cote d'Ivoire, Tajikistan, Ethiopia, Syria, Mauritania, Gambia, Lebanon, Djibouti, China, Jordan, Burundi, Cameroon, Sierra Leone, Sri Lanka, Nigeria, Georgia, Micronesia, Tanzania, Dem. Rep. Congo, Egypt, Haiti, Malaysia, Senegal, Vanuatu, Mongolia, South Sudan, Morocco, Sudan, Afghanistan, Bolivia, Yemen, Ghana, Libya, Iraq, Australia, Switzerland, UK, Kenya, Tunisia, USA, Uzbekistan, Myanmar, Germany, Philippines, Thailand, North Macedonia, Somalia, Austria, Liberia, Pakistan, Bangladesh, Ukraine, Nepal, Belgium, Serbia, Slovenia, Azerbaijan, Greece, Turkey, Kosovo
Address:
P.O Box 63 89 22073 Salmiya Kuwait
E-mail(s):
iereiqat@iom.int
Contact person:
Procurement
Description
Kuwait is host to a vast number of overseas contract workers from countries in South and South East Asia, including India, Sri Lanka, Bangladesh and the Philippines, who are predominately employed in the construction sector and service industry. The single largest expatriate community in Kuwait is comprised of Indians who, according to the Report on the High Level Committee of the Indian Diaspora, account for almost 20 per cent of the total resident expatriate population. Currently, Egyptian nationals comprise the largest foreign Arab population. In recent years, women have represented an incrementally larger percentage of overseas contract workers in Gulf Cooperation Council (GCC) countries; according to local press, they may now constitute one third of Kuwait's migrant population.
The Government of Kuwait has made considerable progress in labour mobility management, enhancing protection of migrants' human rights and actively working to combat trafficking in persons. To this end, IOM has undertaken considerable initiative to foster enhanced dialogue between relevant government entities in Kuwait and in migrants' countries of origin. In addition, IOM continues to avail of technical expertise in associated programmatic areas, including through a recent workshop on management of temporary contractual labour for government and civil society representatives.
Circumstantial eligible countries