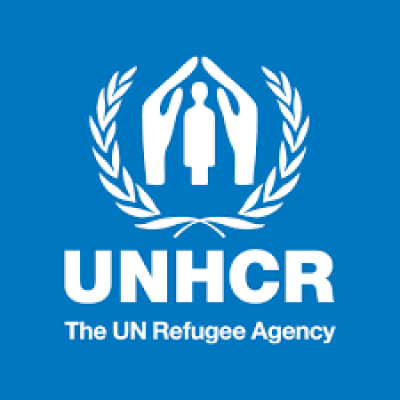 United Nations High Commissioner for Refugees (Eritrea)
Details
Other offices:
Oman, Benin, Botswana, Mozambique, Montenegro, Croatia, Poland, Cote d'Ivoire, India, Burundi, Nepal, Malawi, Djibouti, Armenia, Azerbaijan, Ireland, Central African Republic, Sri Lanka, Guatemala, Angola, Liberia, Burkina Faso, South Africa, Peru, Togo, China, Thailand, UAE, Jordan, Ecuador, Argentina, Iran, Trinidad and Tobago, UK, Senegal, North Macedonia, Moldova, Israel, Kazakhstan, Malaysia, Philippines, Gabon, Syria, Cambodia, Netherlands, Tanzania, Somalia, Ghana, France, Bangladesh, Albania, Cameroon, Mali, Dominican Republic, South Korea, Tunisia, Indonesia, Ukraine, Nigeria, Brazil, Afghanistan, Hong Kong, Venezuela, Zambia, Panama, Niger, Yemen, Colombia, South Sudan, Cyprus, Sudan, Egypt, Algeria, Mauritania, Chad, Dem. Rep. Congo, Denmark, USA, Costa Rica, Pakistan, Libya, Myanmar, Thailand, Italy, Turkey, Honduras, Mexico, Iraq, Rwanda, Switzerland, Jordan, Morocco, Uganda, Ethiopia, Sweden, Canada, Belgium, Australia, Hungary, Lebanon, Kenya, Serbia, Georgia
Address:
Campo Polo Meteten St. 1A754, House no. 35, Asmara, Eritrea
E-mail(s):
ertas@unhcr.org
Contact person:
Filippo Grandi, High Commissioner
Sectors:
Humanitarian Aid & Emergency
Description
The United Nations High Commissioner for Refugees (UNHCR) is a UN agency mandated to aid and protect refugees, forcibly displaced communities, and stateless people, and to assist in their voluntary repatriation, local integration or resettlement to a third country. It is headquartered in Geneva, Switzerland, with over 17,300 staff working in 135 countries.
UNHCR was created in 1950 to address the refugee crisis that resulted from World War II. The 1951 Refugee Convention established the scope and legal framework of the agency's work, which initially focused on Europeans uprooted by the war. Beginning the late 1950s, displacement caused by other conflicts, from the Hungarian Uprising to the decolonization of Africa and Asia, broadened the scope of UNHCR's operations. Commensurate with the 1967 Protocol to the Refugee Convention, which expanded the geographic and temporal scope of refugee assistance, UNHCR operated across the world, with the bulk of its activities in developing countries. By its 65th anniversary in 2015, the agency had assisted more 50 million refugees worldwide.
Circumstantial eligible countries
By Tender Sectors and Organization Types
Office:
Palestine / West Bank & Gaza
By Grant Sectors and Organization Types