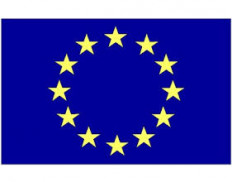 Delegation of the European Union to Turkey
Details
Other offices:
Norway, Singapore, Iceland, Australia, South Korea, Canada, Niger, Tajikistan, Palestine / West Bank & Gaza, France, Mongolia, Sudan, Libya, Iraq, Uruguay, Switzerland, Turkmenistan, Papua New Guinea, Slovakia, Croatia, El Salvador, Lithuania, Trinidad and Tobago, UK, Guinea, Nicaragua, Malaysia, Bulgaria, USA, Jamaica, Dem. Rep. Congo, Sierra Leone, Gabon, Benin, South Sudan, Vietnam, Dominican Republic, Lesotho, Senegal, Venezuela, Peru, Panama, Myanmar, New Zealand, Madagascar, Ecuador, Ghana, Israel, Cameroon, Uganda, France, Eritrea, Honduras, Burkina Faso, Albania, Egypt, Georgia, Moldova, Cote d'Ivoire, Syria, Chad, Guyana, Zimbabwe, Timor-Leste, Costa Rica, Djibouti, Togo, India, Kyrgyzstan, Mozambique, Eswatini (Swaziland), Zambia, Mauritius, Thailand, Palestine / West Bank & Gaza, Mali, Botswana, Belarus, Afghanistan, Ethiopia, Kenya, Cambodia, Angola, Bangladesh, Bolivia, Yemen, Azerbaijan, Ukraine, Sri Lanka, Pakistan, Uzbekistan, Malawi, Colombia, Haiti, Japan, Mauritania, Jordan, Kazakhstan, Guatemala, Morocco, UAE, Liberia, Rwanda, Paraguay, Spain, Algeria, North Macedonia, Gambia, Mexico, Bosnia and Herzegovina, Tunisia, Argentina, Fiji, Armenia, Ethiopia, Barbados, Chile, Montenegro, Lebanon, Nigeria, Indonesia, Cape Verde, Kenya, Brazil, Namibia, South Africa, Laos, USA, Saudi Arabia, Congo, Austria, Burundi, Russia, Guinea-Bissau, Tanzania, Serbia
Address:
U?ur Mumcu Cad. No:88, Kat: 4, Gaziosmanpasa 06700 Ankara
E-mail(s):
delegation-turkey@eeas.europa.eu
Contact person:
Selda Paydak, Press and Information Manager
Description
Turkey was one of the first countries, in 1959, to seek close cooperation with the young European Economic Community (EEC).
This cooperation was realised in the framework of an "association agreement", known as the Ankara Agreement, which was signed on 12 September 1963. An important element in this plan was establishing a "Customs Union" so that Turkey could trade goods and agricultural products with EEC countries without restrictions.
The main aim of the Ankara agreement was to achieve "continuous improvement in living conditions in Turkey and in the European Economic Community through accelerated economic progress and the harmonious expansion of trade, and to reduce the disparity between the Turkish economy and … the Community".
Circumstantial eligible countries
By Tender Sectors and Organization Types
By Grant Sectors and Organization Types