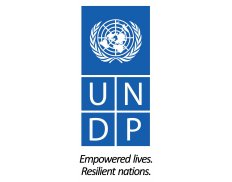 United Nations Development Programme (Cambodia)
Details
Other offices:
Singapore, Singapore, Czech Republic, USA, Lithuania, Poland, Solomon Islands, Norway, Bahamas, Antigua and Barbuda, Turkey, Spain, Sweden, Bulgaria, Seychelles, Hungary, Switzerland, Latvia, Dominica, Commonwealth of, Japan, Italy, South Korea, USA, Zimbabwe, Zambia, Yemen, Venezuela, Uruguay, UAE, Uganda, Trinidad and Tobago, Togo, Timor-Leste, Tanzania, Syria, Suriname, South Sudan, Sierra Leone, Saudi Arabia, Sao Tome and Principe, Samoa, Russia, Peru, Paraguay, Papua New Guinea, Fiji, Nigeria, Niger, Mauritius, Nicaragua, Namibia, Mozambique, Mongolia, Mauritania, Mali, Maldives, Malaysia, Malawi, Madagascar, Libya, Liberia, Lesotho, Lebanon, Laos, Kyrgyzstan, Kuwait, Kosovo, Kazakhstan, Jamaica, Iran, India, Honduras, Haiti, Guyana, Guinea-Bissau, Guatemala, Ghana, Gambia, Gabon, Eritrea, El Salvador, Egypt, Ecuador, Dominican Republic, Djibouti, North Korea, Cyprus, Cuba, Cote d'Ivoire, Costa Rica, Congo, Dem. Rep. Congo, Comoros, Colombia, China, Chile, Chad, Central African Republic, Cape Verde, Cameroon, Burundi, Burkina Faso, Botswana, Bolivia, Bhutan, Benin, Belarus, Barbados, Bahrain, Azerbaijan, Armenia, Argentina, Angola, Algeria, Albania, Guinea, Iraq, Myanmar, South Africa, Serbia, Ethiopia, Rwanda, Pakistan, Philippines, Nepal, Equatorial Guinea, Sri Lanka, Denmark, Turkmenistan, Mexico, Moldova, Panama, Brazil, Denmark, Kenya, Belgium, Bangladesh, North Macedonia, Georgia, Senegal, Eswatini (Swaziland), Croatia, Somalia, Bosnia and Herzegovina, Palestine / West Bank & Gaza, Indonesia, Romania, Tunisia, Ukraine, Uzbekistan, Tajikistan, Morocco, Montenegro, Jordan, Thailand, Slovakia, Turkey, Belize, Vietnam, Thailand, Afghanistan, Sudan
Address:
#53, Pasteur Street, Boeung Keng Kang I P.O. Box 877, Phnom Penh, Cambodia
E-mail(s):
registry.kh@undp.org, communications.kh@undp.org
Contact person:
Ms. Pauline Tamesis, Regional Practice Leader, Democratic Governance
Phone:
+855 23 216 167 / 214 371
Sectors:
Energy, Environment & NRM, Gender, Poverty Reduction, Social Development
Description
UNDP has been in Cambodia for more than 50 years now, operating from 1958 to 1975, resuming in a limited capacity in 1980 contributing to emergency relief operations, and formally establishing its offices in Phnom Penh in 1994 with the signature of the Standard Basic Assistance Agreement (SBAA). We are currently implementing a new Country Programme Action Plan 2016-2018, which has been endorsed by the Letter of Agreement between the Country Office and the Royal Government of Cambodia.
Circumstantial eligible countries