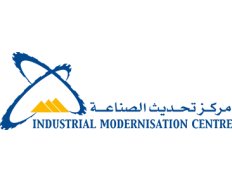 IMC - Industrial Modernisation Centre
General
Country strategy papers
•
0
Details
Address:
1195 Cornish El-Nile, 2nd floor, Cairo
E-mail(s):
info@imc-egypt.org
Contact person:
Dr. Amr Taha, Monitoring and evaluation dept. manager
Phone:
+0 (800) 462-0462; +0 (225) 770-090
Sectors:
Industry, Commerce & Services, Public Administration
Description
The Industrial Modernisation Centre (IMC) was established by a Presidential Decree in December 2000 to give an impetus for a sustainable, modernized, vibrant and competitive Egyptian industry.
The aim is to support the industrial enterprises, create an enabling business environment for the industrial sector, in coordination with the Ministry of Industry, Trade and SMEs.
IMC started delivering services since 2002 and built up its portfolio based on a demand driven basis that maintains a dynamic approach to accommodate with the needs and ongoing challenges of the industry
In this domain, IMC has and still is contributing and is having a lot to share with; 300 professional staff members working on reaching the Egyptian industrial community through 19 graphically disbursed branches, 50 sectoral development studies. So far, 100,000 services have been provided to 13,000 clients across 9 industrial sectors.
Circumstantial eligible countries