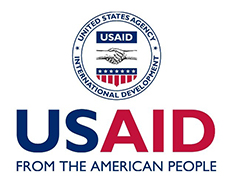 USAID/Nepal's Equity and Inclusion in Education
Details
Contracting Authority Type:
Development Institution
Sector:
Education, Social Development, Human Rights
Eligible applicants:
Unrestricted / Unspecified
Eligible nationalities:
Nepal
Date posted:
05 May, 2021
Description
United States Agency for International Development (USAID) represents a federal government agency based in the United States that is responsible for directing civilian foreign aid to help people overseas who encounter problems with the standard of living, disaster recovery or difficulties in attempts to live in a democratic nation. The agency operates in nations across Africa, Asia, Latin America and Europe. United States Agency for International Development has issued a cooperative agreement for the education sector entitled "USAID/Nepal's Equity and Inclusion in Education". Its goal is to back the Government of Nepal in reducing the number of out-of-school children and improving learning outcomes for marginalized students. It will offer targeted help to municipalities to apply evidence-based acts of intervening that are dictated by the local context in agreed-upon provinces of either Province 2, Sudurpaschim and/or Karnali. The list of areas of emphasis include dealing with financial impediments to education, boosting the use of targeted non-formal education, boosting enrolment in early childhood education, the growing relevance of education, bettering equitable teaching practices and helping schools to apply prioritized minimum enabling conditions. The anticipated solicitation release date is October 30, 2021.