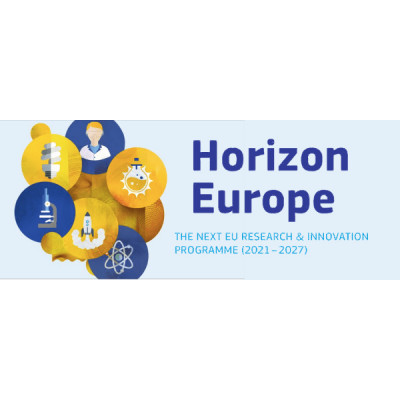 Non-communicable Diseases Risk Reduction in Adolescence and Youth (Global Alliance for Chronic Diseases - GACD)
Details
Contracting Authority Type:
Development Institution
Eligible applicants:
Unrestricted / Unspecified, Individuals
Eligible nationalities:
Afghanistan, Albania, Algeria, American Samoa, Angola, Anguilla, Argentina, Armenia, Aruba, Austria, Azerbaijan, Azores, Bangladesh, Belarus, Belgium, Belize, Benin, Bermuda, Bhutan, Bolivia, Bosnia and Herzegovina, Botswana, British Virgin Islands, Bulgaria, Burkina Faso, Burundi, Cambodia, Cameroon, Canary Islands, Cape Verde, Caribbean Netherlands, Cayman Islands, Central African Republic, Chad, Chile, Colombia, Comoros, Congo, Costa Rica, Cote d'Ivoire, Croatia, Cuba, Cyprus, Czech Republic, Dem. Rep. Congo, Denmark, Djibouti, Dominica, Commonwealth of, Dominican Republic, Ecuador, Egypt, El Salvador, Eritrea, Estonia, Eswatini (Swaziland), Ethiopia, Falkland Islands, Faroe Islands, Fiji, Finland, France, French Polynesia, French Southern Territory, Gabon, Gambia, Georgia, Germany, Ghana, Greece, Greenland, Grenada, Guatemala, Guinea, Guinea-Bissau, Guyana, Haiti, Honduras, Hungary, Iceland, Indonesia, Iran, Iraq, Ireland, Israel, Italy, Jamaica, Jordan, Kazakhstan, Kenya, Kiribati, Kosovo, Kyrgyzstan, Laos, Latvia, Lebanon, Lesotho, Liberia, Libya, Lithuania, Luxembourg, Madagascar, Malawi, Malaysia, Maldives, Mali, Malta, Marshall Islands, Mauritania, Mauritius, Micronesia, Moldova, Mongolia, Montenegro, Montserrat, Morocco, Mozambique, Myanmar, Namibia, Nepal, Netherlands, New Caledonia, Nicaragua, Niger, Nigeria, North Korea, North Macedonia, Norway, Pakistan, Palau, Palestine / West Bank & Gaza, Panama, Papua New Guinea, Paraguay, Peru, Philippines, Pitcairn, Poland, Portugal, Romania, Rwanda, Saint Helena, Saint Kitts and Nevis, Saint Lucia, Saint Vincent and the Grenadines, Samoa, Sao Tome and Principe, Senegal, Serbia, Seychelles, Sierra Leone, Slovakia, Slovenia, Solomon Islands, Somalia, South Africa, South Sudan, Spain, Sri Lanka, St. Pierre and Miquelon, Sudan, Suriname, Sweden, Switzerland, Syria, Tajikistan, Tanzania, Thailand, Timor-Leste, Togo, Tonga, Tunisia, Turkey, Turkmenistan, Turks and Caicos, Tuvalu, Uganda, Ukraine, Uruguay, Uzbekistan, Vanuatu, Venezuela, Vietnam, Wallis and Futuna, Yemen, Zambia, Zimbabwe
Date posted:
17 Jun, 2021
Description
Call Updates
Aug 8, 2022 10:29:06 AM
We recently informed the applicants about the evaluation results for their proposals submitted under this call. The results of the evaluation are as follows:
Number of proposals submitted (including proposals transferred from or to other calls): 68
Number of inadmissible proposals: 2
Number of ineligible proposals: 6
Number of above-threshold proposals: 29
Total budget requested for above-threshold proposals: 91,186,697 EUR
---
Apr 28, 2022 5:12:44 PM
Call HORIZON-HLTH-2022-DISEASE-07 closed on 21 April 2022. 68 proposals were submitted.
The breakdown per topic is:
HORIZON-HLTH-2022-DISEASE-07-03: 39 proposals
Evaluation results are expected to be communicated on Friday 5 August 2022 at the earliest.
---
Jan 12, 2022 12:00:00 AM

The submission session is now available for: HORIZON-HLTH-2022-DISEASE-07-03(HORIZON-RIA)
---
Non-communicable diseases risk reduction in adolescence and youth (Global Alliance for Chronic Diseases - GACD)
TOPIC ID: HORIZON-HLTH-2022-DISEASE-07-03
Programme: Horizon Europe Framework Programme (HORIZON)
Call: Tackling diseases (Single Stage - 2022) (HORIZON-HLTH-2022-DISEASE-07)
Type of action: HORIZON-RIA HORIZON Research and Innovation Actions
Type of MGA: HORIZON Action Grant Budget-Based [HORIZON-AG]
Deadline model: single-stage
Planned opening date: 12 January 2022
Deadline date: 21 April 2022 17:00:00 Brussels time
Topic description
ExpectedOutcome:
This topic aims at supporting activities that are enabling or contributing to one or several expected impacts of destination 3 "Tackling diseases and reducing disease burden". To that end, proposals under this topic should aim for delivering results that are directed, tailored towards and contributing to some of the following expected outcomes:
Health care practitioners and providers in low- and middle-income countries (LMICs) and those in high-income countries (HICs) serving vulnerable populations have access to and use specific guidelines to implement prevention interventions able to support adolescents and young people to decrease future risks of developing NCDs.
Public health managers and authorities have access to improved insights and evidences on the NCDs related to behaviours and conditions in youth and adolescence. They establish improved health policies to diminish these risks, including to facilitate the deployment of effective public health interventions.
Researchers, clinicians and authorities have an improved understanding of the factors that influence the implementation of preventive actions that address risk behaviours in youth and adolescence.
Communities and local stakeholders and authorities are fully engaged in implementing and taking up health interventions and thus contribute to deliver better health.
Scope:
The European Commission is a member of the Global Alliance for Chronic Diseases (GACD), an alliance of international funding agencies representing over 80% of the world's public health research funding and the first collaboration of its kind to specifically address non-communicable diseases (NCDs). The GACD supports implementation science to improve health outcomes. This topic is launched in concertation with the other GACD members funding agencies and aligned with the GACD call 2021.
The topic is focused on implementation research about common risk prevention interventions targeting adolescents and youth to reduce the impact of non-communicable diseases (NCDs) in low- and middle-income countries (LMICs) and vulnerable populations in high-income countries (HICs). Proposals should focus on implementation science around evidence-based interventions that promote healthy behaviours, and that have the potential to profoundly reduce the risk of chronic diseases and multimorbidity.
The GACD Alliance is particularly interested in funding projects that focus on interventions that reduce health risk and/or enhance a healthy lifestyle in young people, which the WHO defines as the period from ages 10-24 and includes adolescence (ages 10-19) and youth (15-24). Adolescence and youth mark a period of emerging independence and an important time for laying the foundations of good health. Adolescence and youth is a period in life where patterns of behaviour are established around diet, physical activity, substance use and sexual activity, which can affect their health in the present; in their future adult lives; and even in the next generation. In the transition from childhood to adulthood, young people become increasingly exposed to harmful products such as tobacco, alcohol and drugs, and can experience devastating mental health issues such as depression, anxiety, self-harm, substance abuse and addictions, as well as eating disorders and suicide. Over 150 million young people smoke; 81% adolescents do not meet physical activity guidelines; 11.7% of adolescents partake in heavy episodic drinking; and suicide has emerged as a leading cause of death in young people globally.
All proposals must make the case for why their selected life stage is a critical period for the reduction of NCD risk in the communities where the research will be undertaken. There are a range of evidence-based interventions, including the WHO Best Buys, which aim to reduce the health risks associated with common NCD risk factors. Implementation research is necessary to understand the uptake, accessibility, acceptability, adaption, sustainability and costs of known interventions for use in young adults and adolescents. Applicants are invited to consider interventions at the individual, family, community (e.g., work or school) or population level. Multi-sectoral approaches and a combination of different types of interventions, including biomedical, digital (such as artificial intelligence and big data), socio-behavioural, and/or structural[1] are encouraged. Projects will be expected to build on evidence-based interventions that focus on prevention interventions and strategies that reduce common risk factors for chronic non-communicable diseases, or that promote healthy behaviours. Such interventions/strategies might include, but are not limited to, those in the following three areas: nutrition, physical activity, and/or sleep; tobacco, substance abuse and/or alcohol use; social wellbeing and loneliness . Proposals should be gender-responsive and consider socioeconomic, racial or other factors that relate to equitable impacts of the intervention or barriers to equitable implementation.
Proposals should include implementation research outcomes (e.g. feasibility, fidelity and/or adaptation, spread and/or penetration, acceptability, sustainability, uptake, and cost effectiveness) and where relevant, include service outcomes (e.g. efficiency, safety, effectiveness, patient-centeredness, timeliness). The aim is to harmonise the research common goals and the outcomes assessment of GACD-funded projects in order to maximise the potential for learning across the network and the impact of the initiative as a whole. To this end, all funded teams are expected to use explicit indicators and measures of project context, reach, outcomes evaluation and scale-up potential in their plans and protocols. In this topic, the use of the following measures is encouraged: evidence of uptake of promoted healthy behaviours; evidence of reduction in harmful behaviours; and proxy mental and/or physical health outcomes, if appropriate (pre- and post- intervention PHQ-9 scores, blood pressure, HbA1C, etc.).
Proposals should include a strategy to include policy makers and local authorities, as well as other relevant stakeholders such as community groups. Such engagement should inform the conception and development of the project and should continue throughout the duration of project and afterwards during the knowledge translation phase. Participants that are local stakeholders can be powerful assets to the projects indeed. Their contributions should be nurtured through meaningful engagement throughout all phases of the project, not only as participants in the research undertaken.
Cross-cutting Priorities:
Socio-economic science and humanities
Societal Engagement
[1]Structural interventions are defined as interventions that attempt to change the social, physical, economic, or political environments in order to improve health behaviours and outcomes, altering the larger social context by which health disparities emerge and persist. They can include policy-driven fiscal or legislative changes focused on social and/or commercial determinants of health.