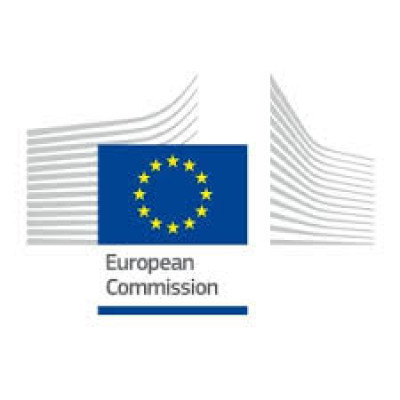 Public Sector Open Data for AI and Open Data Platform
Details
Contracting Authority Type:
Development Institution
Sector:
Public Administration, Information & Communication Technology
Eligible applicants:
Unrestricted / Unspecified
Eligible nationalities:
EU 27, Anguilla, Aruba, Bermuda, British Virgin Islands, Caribbean Netherlands, Cayman Islands, Falkland Islands, French Polynesia, French Southern Territory, Greenland, Iceland, Liechtenstein, Montserrat, New Caledonia, Norway, Pitcairn, Saint Helena, St. Pierre and Miquelon, Turks and Caicos, Wallis and Futuna
Date posted:
15 Feb, 2022
Description
Call Updates
Aug 24, 2022 5:19:18 PM
FLASH INFORMATION ON THE CALL RESULTS (FLASH CALL INFO)
Call for proposals: Cloud Data and TEF
Call ID: DIGITAL-2022-CLOUD-AI-02
Published: 22/02/2022 Deadline: 17/05/2022
Total budget: 156.000.000 EUR
Budget per topic:
DIGITAL-2022-CLOUD-AI-02-OPEN-AI EUR 20.000.000
The Commission has now completed the evaluation of the proposals submitted to the above-mentioned call.
The results of the evaluation are as follows:
DIGITAL-2022-CLOUD-AI-02-OPEN-AI
Number of proposals submitted: 5
Number of inadmissible proposals: 0
Number of ineligible proposals: 0
Number of above-threshold proposals: 4
Total budget requested for above-threshold proposals: 9.429.240,14 EUR
We recently informed the applicants about the evaluation results for their proposals.
It is expected that the first grant agreements will be signed by 16.02.2023.
Please note that the number of proposals that can finally be funded will depend on the finally available budget and the formal selection by the Commission.
---
May 27, 2022 3:05:58 PM
Call DIGITAL-2022-CLOUD-AI-02 closed on 17th of May 2022 at 17hrs Brussels time. A total of 22 proposals were received.
The number of proposals submitted under each topic is as folllows:
DIGITAL-2022-CLOUD-AI-02-OPEN-AI- Public Sector Open Data for AI and Open Data Platform - 5
---
Feb 22, 2022 12:00:10 AM

The submission session is now available for: DIGITAL-2022-CLOUD-AI-02-OPEN-AI(DIGITAL-SIMPLE)
---
Public Sector Open Data for AI and Open Data Platform
TOPIC ID: DIGITAL-2022-CLOUD-AI-02-OPEN-AI
Programme: Digital Europe Programme (DIGITAL)
Work programme part: Digital Europe Work Programme 2021-2022
Call: Cloud Data and TEF (DIGITAL-2022-CLOUD-AI-02)
Work programme year: DIGITAL-2021-2022
Type of action: DIGITAL-SIMPLE DIGITAL Simple Grants
Type of MGA: DIGITAL Action Grant Budget-Based [DIGITAL-AG]
Deadline model: single-stage
Planned opening date: 22 February 2022
Deadline date: 17 May 2022 17:00:00 Brussels time
ExpectedOutcome:
Outcomes and deliverables
High Value Datasets held by the public sector will be available via APIs in a machine-readable format for the creation of data products and services and for their use by the participants in the common European data spaces. This will help more companies, in particular SMEs, start-ups, as well as public organisations to use cross-EU data to scale up and offer EU-wide services, benefiting from the size of the EU's digital market. The easy availability of machine-readable data in bulk or via APIs will also greatly facilitate machine learning based on public data, especially in the data-demanding areas such as climate change, pollution or weather predictions.
The Open Data infrastructure will continue to facilitate and improve access and re-use by the private and public sectors of the datasets generated by European public administrations.
Objective:
The objective is to increase the easy availability, quality and usability of public sector information in compliance with the requirement of the Open Data Directive[1], in order to boost the re-use and combination of open public data across the EU for the development of information products and services, including AI applications.
Scope:
Grants will support public administrations at local, regional and national level in increasing semantic, technical and legal interoperability and data portability of the High Value Datasets (HVDs) identified by the forthcoming corresponding implementing act and selected in specific categories indicated in Annex 1 to the Open Data Directive namely: Geospatial, Earth observation and environment, Meteorological, Statistics, Companies and company ownership, Mobility. In addition, the applicable data sharing rules for selected HVDs belonging to Geospatial, Earth observation and environment, Meteorological domains will complement the provisions of the Directive on Infrastructure for Spatial Information in the European Community (INSPIRE) and further support Green Deal related initiatives.
[1]https://eur-lex.europa.eu/eli/dir/2019/1024/oj