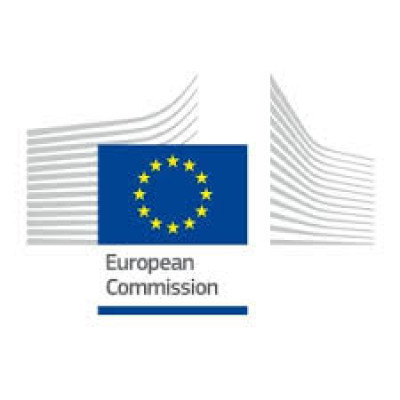 Climate Change Adaptation
Details
Contracting Authority Type:
Development Institution
Sector:
Environment & NRM
Eligible applicants:
Unrestricted / Unspecified
Eligible nationalities:
EU 27, Anguilla, Aruba, Bermuda, British Virgin Islands, Caribbean Netherlands, Cayman Islands, Falkland Islands, French Polynesia, French Southern Territory, Greenland, Iceland, Liechtenstein, Montserrat, New Caledonia, Norway, Pitcairn, Saint Helena, St. Pierre and Miquelon, Turks and Caicos, Wallis and Futuna
Date posted:
17 May, 2022
Description
Call Updates
Mar 21, 2023 4:54:42 PM
CALL UPDATE: FLASH EVALUATION RESULTS
EVALUATION results
Published: 17.05.2022
Deadline: 04/10/22
Available budget: EUR 65,900,000 EUR
The results of the evaluation are as follows:
LIFE-2022-SAP-CLIMA-CCA
Number of proposals submitted: 67
Number of inadmissible proposals: 1
Number of above-threshold proposals: 12
Total budget requested: EUR 134.277.132,83
---
Nov 21, 2022 11:41:39 AM
On 4 October 2022 (call closure) 165 proposals were received with the following Topic split: LIFE-2022-SAP-CLIMA-CCA: 67 proposals
---
Jul 1, 2022 12:20:12 PM

We want to draw your attention to the possibility to get support from your National Contact Point (European National Contact Points (europa.eu)). To facilitate such support, it would be beneficial to add your National Contact Point (NCP) under the "Participants" step of the application, by clicking on "Add contact". Then, Under "Project role", use the option "Contact person" and add your NCP's data.
https://cinea.ec.europa.eu/programmes/life/about-life/life-contacts/european-national-contact-points_en
May 17, 2022 12:20:00 AM
The submission session is now available for: LIFE-2022-SAP-CLIMA-CCA(LIFE-PJG)
---
Climate Change Adaptation
TOPIC ID: LIFE-2022-SAP-CLIMA-CCA
Programme: Programme for Environment and Climate Action (LIFE)
Work programme part: LIFE-2021-2024
Call: LIFE Subprogramme Climate Action (LIFE-2022-SAP-CLIMA)
Work programme year: LIFE-2021-2024
Type of action: LIFE-PJG LIFE Project Grants
Type of MGA: LIFE Action Grant Budget-Based [LIFE-AG]
Deadline model: single-stage
Opening date: 17 May 2022
Deadline date: 04 October 2022 17:00:00 Brussels time
Objective:
Projects under this strand should help to achieve the long-term vision of the new EU Strategy on Adaptation to Climate Change that, in 2050, the EU will be a climate-resilient society which is fully adapted to the unavoidable impacts of climate change. Projects should help to reinforce adaptive capacity, strengthen resilience, and reduce vulnerability, in line with the Paris Agreement and the proposed European Climate Law.
Scope:
Areas of intervention:
Adaptation policy development, and adaptation strategies and plans;
State-of-the art tools and solutions for adaptation;
Nature-based solutions in the management of land, coasts and marine areas;
Adapting cities and regions to climate change;
Climate-proofing and resilience of infrastructure and buildings;
Adaptation solutions for farmers, forest managers, Natura 2000 managers and other land managers;
Water management;
Preparedness for extreme weather events;
Financial instruments, innovative solutions and public-private collaboration on insurance and loss data;
Expected Impact:
Efficient delivery of the quantified objectives by end of the project.
Location:
Austria, Azores, Belgium, Bulgaria, Canary Islands, Croatia, Cyprus, Czech Republic, Denmark, Estonia, Faroe Islands, Finland, France, Germany, Greece, Hungary, Iceland, Ireland, Italy, Latvia, Liechtenstein, Lithuania, Luxembourg, Malta, Netherlands, Norway, Poland, Portugal, Romania, Slovakia, Slovenia, Spain, Sweden, UK