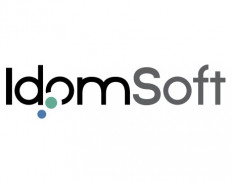 IdomSoft (Idom 2000 Consultants Ltd)
Details
Types:
Consulting Organization
Sectors:
Information & Communication Technology
Nr. of employees:
201-500
About
IdomSoft may not be as well-known as other IT companies in Hungary. However, there is no other firm of its kind in the country. If you have been abroad, own a car, have an ID card, possess a driving licence, have a permanent address, have voted in an election or simply were born, you already have had some sort of contact with us – most probably without realising it. Our mission is to empower the people of Hungary to handle their interactions and administrative requirements with the State more quickly and easily. Hungary has challenged us to build and support systems that ensure the country operates smoothly. In order to achieve this goal, we provide the proper IT background as well as develop, integrate, operate and educate existing staff as required. We are not working for profit per se, since our first and foremost mission is to serve the people of Hungary. IdomSoft is the company for which no news is good news. The less the company is discussed in the media, the better, because that suggests that things are going well. It defines why we are not as well-known as other IT companies. It also highlights why we are all the more important and necessary.