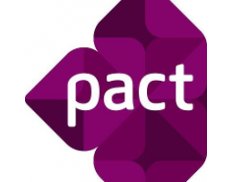 Member
Details
Funding agencies:
ADB, FCDO, USAID, WB, Other
Sectors:
Administration, Anti-Corruption, Civil Engineering, Civil Society & NGOs, Conflict, Corporate Social Responsibility, Decentralization & Local Development, Disaster Reduction , Education, Environment & NRM, Food Processing & Safety, Food Security, Gender, Health, Human Rights, Humanitarian Aid & Emergency, Inst. Devt. & Cap. building, Macro-Econ. & Public Finance, Micro-finance, Monitoring & Evaluation, Poverty Reduction, Programme & Resource Management, Social Development, Water & Sanitation
About
Pact believes that the best assistance leaves behind knowledge, expertise, and a framework for people to pull themselves out of poverty. We deliver top-level technical assistance in multiple fields such as HIV/AIDS, economic opportunity, the environment, democracy/governance, and peace building.

Last year Pact assisted more than 12,000 organizations in 62 countries around the world—with those groups reaching millions more with vital support. Through innovative approaches like engaging and mobilizing youth movements, our groundbreaking women's empowerment program WORTH, and our Corporate Community Engagement (CCE) program bridging businesses with the communities in which they operate—Pact is adapting and continually finding new ways to make the most effective, positive and lasting impact in the lives of people around the world.